Is Google's cyber security certificate worth it? As demand for cybersecurity experts soars, we explore the value of Google's certification in landing high-paying cyber security job roles. After completing Google certification, students can also apply for Google cybersecurity jobs.
Is google cybersecurity certificate worth it? In a rapidly digitizing world, the significance of cybersecurity cannot be overstated. Our reliance on technology deepens daily, making us increasingly vulnerable to cyber threats. This growing dependency on digital platforms has amplified the need for skilled cybersecurity professionals who can safeguard our virtual assets.Cybersecurity is undergoing a profound transformation, and organizations worldwide are seeking experts who can navigate the ever-evolving threat landscape. This is where the Google Cybersecurity certificate enters the picture, offering a potential gateway to a rewarding career in the realm of digital defense.
The growing demand for Cybersecurity
As technology advances, so do the tactics of cybercriminals. The threat landscape is constantly in flux, with new vulnerabilities emerging regularly. Cyberattacks, once infrequent, are now pervasive, targeting individuals, businesses, and even governments.
The rise of sophisticated attacks
The sophistication of cyberattacks has reached unprecedented levels. Ransomware, phishing, and data breaches have become household terms, causing extensive damage to individuals and organizations. Cybersecurity measures must evolve rapidly to counter these threats.
Increasing cyberattacks and their impact
The consequences of cyberattacks can be devastating. They range from financial losses to compromised privacy and, in some cases, even threaten national security. For businesses, data breaches can lead to reputational damage and loss of trust among customers.
The need for skilled cybersecurity professionals
The demand for cybersecurity professionals has surged in response to this growing menace. Companies seek individuals with the knowledge and skills to protect their digital assets. This demand has created a unique opportunity for those considering a career in cybersecurity.
Google's Cybersecurity training: Is google cybersecurity certificate worth it?
What is the Google Cybersecurity certificate?
The Google Cybersecurity certificate is a specialized program designed to equip individuals with the essential skills and knowledge needed to excel in the field of cybersecurity. Offered by one of the tech industry's giants, Google, this certificate holds significant promise for those aspiring to make a mark in cybersecurity.
Benefits of obtaining the Google certification
Is google cybersecurity certificate worth it? Pursuing a Google certification can be a game-changer in your career journey. Let's explore the significant benefits it offers:
Overview of the cybersecurity job market
The cybersecurity job market is booming and shows no signs of slowing down. With a surge in cyber threats, organizations seek professionals to protect their digital assets. The demand for cybersecurity experts spans various industries, from healthcare to finance, creating many opportunities.
Demand for certified professionals
While the demand for cybersecurity professionals is high, employers often prioritize candidates with relevant certifications. So, is google cybersecurity certificate worth it? The Google Cybersecurity certificate can give you a competitive edge in this job market, signaling you possess the skills to secure your systems and data.
Google cybersecurity jobs
In the dynamic world of cybersecurity, Google is a leading player in the quest for digital protection. When it comes to Google's cybersecurity jobs, they span a wide spectrum, offering opportunities for both seasoned professionals and those looking to break into the field.
Google's cybersecurity job roles encompass everything from security engineers and analysts to incident responders and threat hunters. These professionals are the unsung heroes behind the scenes, safeguarding Google's vast digital infrastructure from cyber threats.
As for the future, the trend in cybersecurity jobs at Google is poised for significant growth. With the ever-increasing reliance on technology and the continuous evolution of cyber threats, the need for cybersecurity experts is only intensifying. Google, being at the forefront of innovation, is expected to continue expanding its cybersecurity workforce to fortify its defenses and protect user data.
So, if you're considering a career in cybersecurity, exploring opportunities at Google can be a rewarding path, with the potential for exciting challenges and the chance to contribute to the ever-advancing field of digital security.
Google cybersecurity salary
Google's salaries for cybersecurity professionals can vary widely depending on factors such as location, experience, and the specific role within the company. Google typically offers competitive compensation packages to attract and retain top talent in the cybersecurity field.
Here are some approximate salary ranges for common cybersecurity roles at Google in the United States:
Security engineer: 
The salary for a security engineer at Google can range from approximately $100,000 to $200,000 or more per year, depending on experience and location. Senior security engineers with extensive experience may earn even higher salaries.
Security analyst: 
Security analysts can expect a salary range of around $80,000 to $150,000 per year, with variations based on experience and location.
Incident responder: 
Incident responders, who are responsible for managing and mitigating security incidents, may earn salaries in the range of $100,000 to $180,000 or more per year.
Skill development
Technical Skills
Cybersecurity is highly technical, and the Google Cybersecurity certificate equips you with the necessary technical skills. You'll learn about network security, encryption, and vulnerability assessment, among other critical areas. These skills are valuable and transferable to a wide range of cybersecurity roles.
Practical Experience
Theory alone won't cut it in the cybersecurity world. Practical experience is invaluable. The program provides hands-on opportunities to apply your knowledge in real-world scenarios, ensuring you are not just knowledgeable but also capable of addressing actual threats and vulnerabilities.
Career advancement opportunities
Salary potential
One of the most attractive aspects of a career in cybersecurity is the earning potential. Certified cybersecurity professionals tend to command higher salaries compared to their non-certified counterparts. The Google Cybersecurity certificate can help you secure a more lucrative position within the field.
Advancement to Higher Positions
Cybersecurity is not just about landing a job but building a rewarding career. With the foundational knowledge and skills acquired through the Google Cybersecurity Certificate, you can pave your way towards more advanced roles, such as cybersecurity analyst, penetration tester, or even a chief information security officer (CISO).
Google Cybersecurity certificate vs. traditional degrees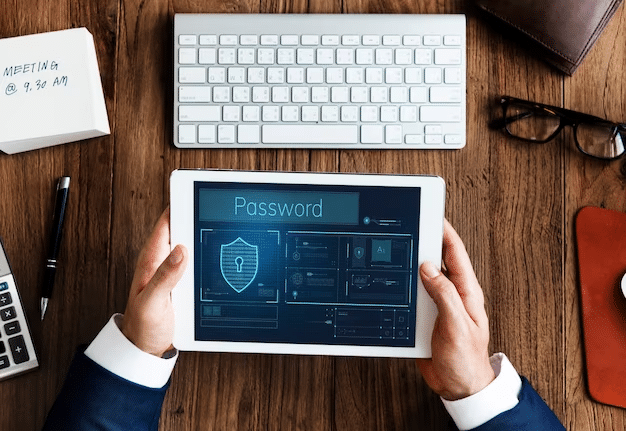 Is Google's cybersecurity certificate worth it? While the benefits of obtaining the Google Cybersecurity certificate are clear, it's essential to consider how it compares to traditional degrees in cybersecurity:
Cost comparison
Traditional degrees can be costly, often requiring several years of full-time study. In contrast, the Google Cybersecurity Certificate is a cost-effective option in terms of program fees and the potential for a quicker return on investment through higher-paying job opportunities.
Time investment
An entire degree program in cybersecurity can take several years, whereas the Google Cybersecurity certificate can be earned in months. This shorter time frame allows you to enter the job market sooner and start gaining experience.
Relevance to industry needs
The tech industry evolves rapidly, and what's relevant today may not be tomorrow. The Google Cybersecurity course is designed with input from industry experts, ensuring that the curriculum aligns with current industry needs. This relevance means you'll be learning the skills and knowledge employers seek.
Google Cybersecurity training success stories
Discover how individuals have leveraged the Google cybersecurity Certificate to launch successful careers and ascend in cybersecurity.
Real-world examples of individuals who benefited from the certificate
John's journey from IT support to cybersecurity analyst: John, a former IT support specialist, used the Google Cybersecurity Certificate to transition into a cybersecurity analyst role. His story highlights the program's ability to bridge gaps for career changers.
Mary's rapid rise to cybersecurity management: armed with the Google Cybersecurity Certificate, Mary quickly ascended to a management role within a prominent cybersecurity firm. Her story demonstrates the program's potential for fast-tracking career advancement.
Career trajectories of certificate holders
Explore the career paths of Google Cybersecurity certificate holders:
Entry-level positions: Many certificate holders initially secure entry-level positions, such as cybersecurity technicians, where they apply their newfound knowledge in practical scenarios.
Mid-career advancement: Others progress to mid-level roles like cybersecurity analysts, focusing on threat detection and mitigation.
Leadership roles: A select few rise to leadership roles, such as CISOs or cybersecurity consultants, where they play pivotal roles in shaping organizational security strategies.
Criticisms and concerns
Understanding the potential drawbacks of the Google Cybersecurity training and how they can be addressed.
Potential drawbacks of the Google Cybersecurity certificate
Limited specialization: Some critics argue that the program provides a broad overview but needs deep specialization in specific cybersecurity domains.
Experience gap: Concerns about practical experience and the need for additional hands-on training beyond the certificate.
Google Cybersecurity certificate FAQs
Addressing common questions and debunking misconceptions surrounding the Google Cyber Security course as well as is google cybersecurity certificate worth it:
Common questions and misconceptions: Is google cybersecurity certificate worth it?
Do employers recognize the Google Cybersecurity certificate?
Yes, many employers recognize and value the Google Cybersecurity certificate. It's designed to equip learners with practical skills and knowledge sought after in the cybersecurity field, making certificate holders attractive candidates for cybersecurity roles.
Do I need a background in IT or cybersecurity to enroll?
No, you don't necessarily need a background in IT or cybersecurity to enroll in the program. Google's certificate program is designed to be accessible to learners with varying levels of experience. It provides foundational knowledge and hands-on training, making it suitable for beginners as well as those looking to advance their cybersecurity careers.
Conclusion
In conclusion, the question we set out to answer – "Is google cybersecurity certificate worth it?" – has been thoroughly examined, dissected, and explored. As we've navigated this journey, it's become clear that this certificate isn't just another piece of paper; it's a gateway to a world of opportunity in the ever-evolving realm of cybersecurity.
Whether you're a seasoned IT professional looking to enhance your skill set or a newcomer intrigued by the world of digital defense, this certification opens doors. It bridges the gap between your ambitions and a rewarding career in a field that's never been more critical.So, as you weigh the decision to embark on this educational journey, remember that the value of the Google cybersecurity certificate extends beyond recognition; it's about empowerment, knowledge, and the potential to make a significant impact in an era where cybersecurity is paramount. Your cybersecurity journey begins here – is it worth it? The resounding answer: Absolutely.