In the fast-paced business world, knowing how to develop leadership skills in employees is paramount for organizational success. In this comprehensive guide, we will explore how to nurture these skills, how to improve management skills, and the essential leadership qualities that drive effective leadership in the workplace.
Leading effectively is more critical than ever in today's rapidly evolving business landscape. Companies that invest in developing leadership skills in their employees cultivate a more capable workforce and ensure long-term success. This article explores how to develop leadership skills in employees, focusing on improving workplace leadership skills.
Importance of leadership skills in the workplace
How to develop leadership skills in employees? Leadership skills are the backbone of any successful organization. Employees with solid leadership abilities can drive innovation, motivate their teams, and navigate complex challenges. They serve as a source of inspiration for their colleagues and contribute to a positive work environment.
This comprehensive guide will delve into various aspects of leadership skill development, providing insights and practical strategies. From identifying potential leaders to fostering a leadership culture, we'll explore the journey of transforming employees into influential leaders.
The role of leadership development
Leaders are not born; they are made. Leadership development programs play a pivotal role in nurturing and honing these skills. Organizations can identify and nurture future leaders by investing in leadership development, ensuring a sustainable talent pipeline.
How to develop leadership skills in employees? Understanding leadership skills
Defining leadership skills
Leadership skills encompass a wide range of qualities and competencies, including communication, decision-making, emotional intelligence, adaptability, and conflict resolution. Developing these skills empowers individuals to lead with confidence and competence.
The impact of leadership on organizational success
Leadership isn't just a perk; it's a necessity. Strong leaders create a cohesive, high-performing team that drives innovation and achieves goals. They contribute significantly to an organization's overall success and long-term sustainability.
Leadership vs. Management
It's crucial to distinguish between leadership and management. While both are essential, leadership focuses on inspiring and guiding, whereas management is more about organizing and controlling. Effective leaders balance these roles to achieve organizational goals.
Here's a table that highlights the key differences between leadership and management:
| | | |
| --- | --- | --- |
| Aspect | Leadership | Management |
| Focus | People and vision | Tasks and processes |
| Goal | Inspire and motivate | Plan, organize, and control |
| Approach | Influential and visionary | Directive and administrative |
| Role | Sets direction and purpose | Executes plans and enforces rules |
| Decision-making | Strategic and long-term | Tactical and short-term |
| Emphasis | Innovation, change, and growth | Efficiency, stability, and order |
| Style | Transformational and adaptive | Transactional and structured |
| Communication | Inspiring, empowering, and guiding | Instructive, informative, and formal |
| Team Relationships | Builds strong, cohesive teams | Maintains team productivity |
| Risk Tolerance | Comfortable with ambiguity | Risk-averse and cautious |
| Adaptability | Flexible and open to change | Adheres to established processes |
| Vision | Provides a compelling vision | Implements the vision |
| Personal Qualities | Charisma, empathy, and inspiration | Organized, detail-oriented, and analytical |
| Time Horizon | Long-term and strategic | Short-term and operational |
| Motivation Source | Intrinsic motivation and passion | Extrinsic motivation and rewards |
| Leadership vs. Management | "Doing the right things" | "Doing things right" |
It's important to note that effective organizations often require a balance of both leadership and management skills to thrive. Successful leaders can also be effective managers, and vice versa, depending on the context and the specific needs of the organization or team.
Identifying potential leaders: How to develop leadership skills in employees?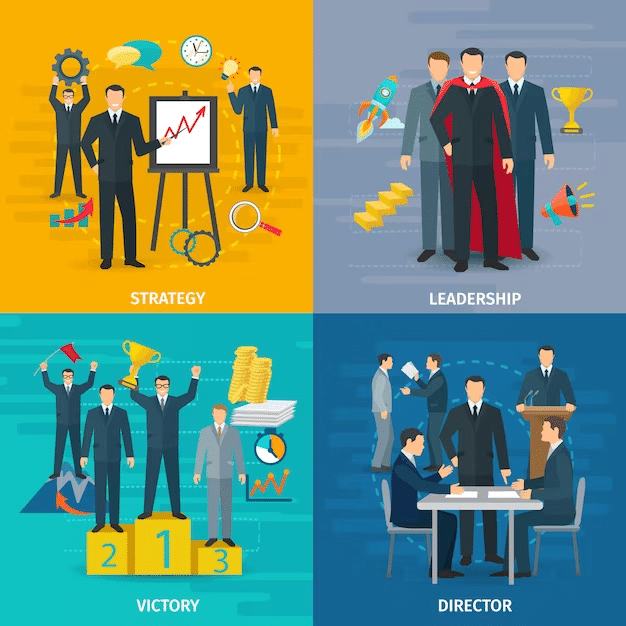 How to develop leadership skills in employees? Identifying potential leaders starts with recognizing the individuals who exhibit leadership potential. Look for employees who go above and beyond, take initiative, and inspire their colleagues.
Identifying traits and characteristics
Leaders often share common traits, such as confidence, empathy, resilience, and a growth mindset. Understanding these traits can help in pinpointing emerging leaders within your organization.
Conducting leadership assessments
Implementing leadership assessments, such as 360-degree feedback, can provide valuable insights into an employee's leadership strengths and areas for improvement. These assessments offer a data-driven approach to leadership development.
Leadership development programs
Developing leadership skills requires a strategic approach. To create a successful leadership development strategy, consider the following steps:
Assess organizational needs: Identify the specific leadership skills your organization needs to thrive. This assessment forms the foundation of your strategy.
Set clear goals: Define measurable goals for your leadership development program. What outcomes are you looking to achieve, and how will you measure success?
Customization: Tailor your program to the unique needs of your employees. One size does not fit all; personalized development plans are more effective.
Designing effective leadership training programs
Effective leadership training programs are essential for skill development. Here's how to design them:
Curriculum development: Build a curriculum that covers a wide range of leadership competencies, including communication, decision-making, and conflict resolution.
Engagement and interaction: Ensure that your training programs are engaging and interactive. Use case studies, role-playing, and real-life scenarios to immerse participants in practical leadership experiences.
Continuous learning: Leadership development is an ongoing process. Incorporate constant learning and skill enhancement opportunities to keep participants engaged and growing.
The role of mentorship and coaching
Mentorship and coaching are powerful tools for leadership development:
Mentorship programs: Pair emerging leaders with experienced mentors who can provide guidance, share experiences, and offer valuable feedback.
Coaching: Invest in leadership coaching to help individuals refine their leadership skills. Coaches can provide personalized support and facilitate skill development.
Skill-building techniques
Communication skills
Effective communication strategies: Effective leaders are strong communicators. Teach employees the art of clear and persuasive communication, emphasizing the importance of conveying ideas and goals effectively.
Active listening: Encourage functional listening skills, which are vital for understanding others' perspectives and building solid relationships.
Decision-making skills
Encouraging problem-solving: Develop problem-solving skills by presenting employees with real-world challenges and encouraging them to devise solutions collaboratively.
Data-driven decision-making: Equip leaders with the ability to make informed decisions based on data analysis. This approach enhances the quality of choices and outcomes.
Emotional intelligence
Understanding emotional intelligence: Define emotional intelligence and its importance in leadership. Help employees recognize and manage their own emotions while understanding the feelings of others.
Developing self-awareness and empathy: Provide exercises and workshops that promote self-awareness and empathy, critical components of emotional intelligence.
Adaptability and resilience
Adapting to change: Teach employees to embrace change and adapt to evolving situations. Highlight the benefits of flexibility and agility in leadership.
Overcoming adversity: Resilience is crucial in leadership. Offer strategies for overcoming adversity, managing stress, and staying focused in challenging times.
Conflict resolution
Strategies for resolving workplace conflicts: Equip leaders with conflict resolution strategies that promote constructive dialogue and maintain a harmonious work environment.
Promoting healthy disagreements: Encourage healthy disagreements to foster innovation and diversity of thought within teams.
Leadership training techniques
How to develop leadership skills in employees? Here are a few of the leadership training techniques:
Role-playing and simulations
Role-playing and simulations are effective tools for developing practical leadership skills:
Hands-on experience: Engage employees in role-playing scenarios that mimic real-world leadership situations. This hands-on experience allows them to apply their skills in a safe environment.
Decision-making practice: Simulations provide opportunities to make decisions, solve problems, and face challenges, allowing leaders to fine-tune their decision-making abilities.
Case studies and Real-life scenarios
Learning from real-life examples is invaluable in leadership development:
Analyzing successful leaders: Examine case studies of successful leaders to understand their journeys, decision-making processes, and leadership styles.
Problem-solving through scenarios: Present real-life scenarios that require leaders to strategize and make decisions based on the experiences of others.
Group exercises and team-building activities
Leadership often involves leading teams, so team-building activities are essential:
Collaborative leadership: Encourage teamwork and collaboration through group exercises. These activities promote effective communication, conflict resolution, and teamwork.
Leadership in action: Assign leadership roles within teams during exercises to provide practical leadership experience and opportunities for skill development.
Continuous learning and feedback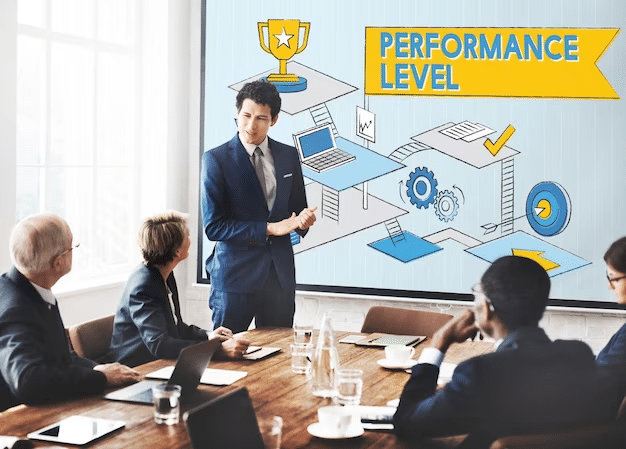 The importance of feedback in leadership development
Feedback is a cornerstone of leadership growth:
Constructive feedback: Emphasize the value of constructive feedback in identifying areas for improvement and recognizing strengths.
360-Degree feedback: Implement 360-degree feedback processes where employees receive input from peers, subordinates, and supervisors to gain a comprehensive view of their leadership abilities.
Regular performance assessments
Regular assessments are crucial for tracking progress:
Scheduled assessments: Conduct periodic performance assessments to measure leadership development progress and identify areas that need attention.
Goal setting: Encourage leaders to set specific, measurable, achievable, relevant, and time-bound (SMART) goals to challenge themselves continually.
Ongoing training and skill enhancement
Leadership development is a journey, not a destination:
Lifelong learning: Promote the idea that leadership development is an ongoing process throughout an individual's career.
Skill enhancement: Provide opportunities for leaders to attend workshops, seminars, and courses focusing on advanced leadership skills and emerging trends.
Encouraging leadership in daily work
Empowering employees to take the initiative
Fostering leadership in daily work begins with empowerment:
Ownership and responsibility: Encourage employees to take ownership of their work and responsibilities, empowering them to make decisions and take initiative.
Supportive environment: Create a supportive organizational culture that rewards and recognizes employees with leadership qualities.
Providing opportunities for leadership
Leadership should not be limited to top-tier positions:
Leadership roles: Offer opportunities for employees to take on leadership roles in projects, committees, and special initiatives.
Mentorship and shadowing: Provide mentorship and shadowing opportunities for emerging leaders to learn from experienced ones.
Leadership in cross-functional teams
Cross-functional collaboration is an ideal environment for leadership development:
Diverse perspectives: Encourage participation in cross-functional teams to expose leaders to diverse perspectives and challenges.
Networking and relationship building: These teams provide opportunities for leaders to network and build relationships with colleagues from different departments.
Promoting a leadership culture
Leadership from top to bottom
Instilling a leadership culture begins with leadership at all levels:
Leading by example: Leaders at the top should model the desired leadership behaviors, setting the standard for others to follow.
Leadership training for all: Provide leadership training and development opportunities for employees at every level, regardless of their current roles.
Building a leadership-driven organization
A leadership-driven organization prioritizes and values leadership:
Align with values: Ensure leadership principles align with the organization's mission and vision.
Communication: Continuously communicate the importance of leadership skills in achieving organizational goals.
Recognizing and rewarding leadership
Recognition and rewards reinforce a culture of leadership:
Recognition programs: Implement programs that acknowledge and celebrate employees demonstrating leadership qualities and achievements.
Incentives: Provide tangible incentives, such as promotions, bonuses, or leadership opportunities, to motivate individuals to develop and exhibit leadership skills.
Challenges and pitfalls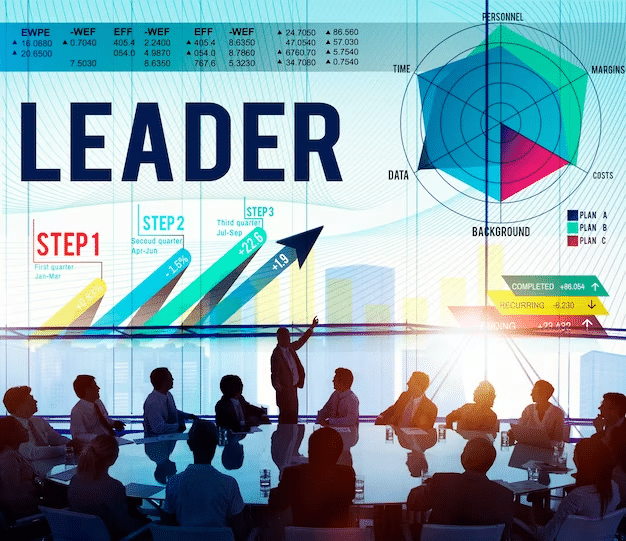 Common obstacles in leadership development
Leadership development can face various challenges:
Resistance to change: Employees may resist new leadership development initiatives due to fear of change or skepticism about their effectiveness.
Lack of resources: Limited budgets, time constraints, and resources can hinder the implementation of robust leadership programs.
How to overcome resistance?
Overcoming resistance requires a thoughtful approach:
Clear communication: Communicate the benefits of leadership development transparently and address concerns to alleviate resistance.
Inclusivity: Involve employees in the design and decision-making processes to ensure their needs and concerns are considered.
Avoiding leadership burnout
Leadership roles can be demanding, leading to burnout:
Work-life balance: Encourage leaders to maintain a healthy work-life balance to prevent burnout and ensure long-term effectiveness.
Mental health support: Provide resources and support for leaders' mental well-being, such as access to counseling services.
Conclusion
In summary, developing leadership skills in employees is a multifaceted process that involves recognizing potential leaders, providing training, fostering a leadership culture, and addressing challenges along the way.
Leadership development is not a static endeavor but a continuous journey of growth and adaptation. As industries evolve, so too must the skills and qualities of influential leaders.
As organizations invest in developing leadership skills, they pave the way for a brighter future. Encourage continuous growth, learning, and leadership development as a fundamental part of the organization's DNA.Fostering leadership skills in employees not only benefits individuals but also ensures the long-term success and resilience of organizations in today's dynamic and competitive business landscape.