Embarking on your political journey? Learn how to get into politics. From grassroots engagement to policy advocacy, we'll guide you through the essential steps and strategies for entering politics. Discover the insights you need to kickstart your political career with confidence.
Politics encompasses more than the televised debates of well-dressed politicians. It pertains to the governance of our communities, cities, states, and nations.
It involves the regulations impacting our daily existence, spanning from education and healthcare to taxation. In essence, it revolves around authority and the process of making choices. Grasping the significance of politics is vital as it influences your life and those in your vicinity. It shapes the air quality, your children's schools, and the roads you use for travel.
Unlocking the power of politics: Why it matters and how you can make a difference
Politics might sound like a snooze-fest, but trust us, it's anything but boring. It's the stuff that shapes our world, so before learning how to get into politics, let's understand why it matters.
You are part of society
Your voice matters
Everyday life is political
You can make a difference
It shapes our future
Personal motivations
1. You are part of society
You're a part of society. We all are. And politics? Well, that's how we decide the rules of the game. It's like a giant puzzle and your piece matters. Whether it's what you can and can't do or where your tax dollars go, it's all politics.
2. Your voice matters
Imagine a world where you couldn't voice your opinions. Politics is where your voice gets its power. It's how you tell the world what matters to you. Want better schools or cleaner air? Politics is where you make that happen.
3. Everyday life is political
From the water you drink to the laws you follow, politics is everywhere. It's what makes sure your food is safe and that you have a say in who's running the show. The bus you take, the books your kids read, and even the air you breathe – all influenced by politics.
4. You can make a difference
Ever thought about changing the world? Well, politics is your toolkit. It's where you can roll up your sleeves and get to work. You can be the change you want to see, from your neighborhood to the nation.
5. It shapes our future
Last but not least, politics shapes the future. It decides what kind of world we leave behind for the next generation. That's the scoop on getting into politics is a big deal. It's not just for the suits and ties; it's for all of us.
6. Personal motivations
What's driving you to dip your toes into this political pool? Here are some common motivations:
1. Passion for change: Maybe you've got a burning desire to change something you're passionate about. It could be climate change, education, healthcare, or social justice. Politics is your playground to turn those passions into action.
2. Community connection: For some people, it's all about their community. You love where you live, and you want to make it better. Do you see a pothole? You want it fixed. Do you notice a need? You want to fill it. That's the spirit!
3. A family tradition: Politics might run in your family's veins. Grandpa was a mayor, Aunt Sue served on the school board, and Dad was. He's got strong political opinions. It's like a family tradition; you want to carry the torch.
4. Frustration with the system: Have you ever seen the news and thought, "Man, they could do this so much better!" Well, that frustration can be a powerful motivator. You want to be the change you wish to see.
5. A desire to serve: People are born with a heart for service. You want to give back to your community or your country. Politics is your way to serve and make a positive impact.
6. Curiosity and learning: Politics is like a never-ending puzzle, and you're curious to figure it out. You're eager to learn how the gears of government turn and ready for the challenge.
How to get into politics: Essential Traits and Considerations for Aspiring Politicians
If you want to learn how to get into politics, understand that politics isn't a typical 9-to-5 occupation. It resembles a dynamic mix of obstacles and chances. Hence, before immersing yourself in the realm of politics, consider pausing for some self-assessment.
Passion and purpose
Thick skin and resilience
Commitment and sacrifice
Open-mindedness
Willingness to learn
Ethical values
Support system
1. Passion and purpose
Ask yourself, "Why do I want to get into politics?" You're on the right track if your answer involves a burning passion for change, a desire to serve your community, or a strong urge to make a difference. Politics thrives on passion and purpose.
2. Thick skin and resilience
In the world of politics, criticism is like daily bread. Are you ready to handle it with grace and resilience? Thick skin can be your best friend when the going gets tough.
3. Commitment and sacrifice
Politics often means sacrificing your time, energy, and personal life. Can you commit to late-night meetings, endless campaign hours, and constant public scrutiny?
4. Open-mindedness
Politics is about diverse perspectives. Are you open to listening to different viewpoints, even if they clash with your own? Being open-minded is a valuable trait.
5. Willingness to learn
The political landscape is ever-changing. Are you willing to keep learning and adapting? Staying informed and flexible is crucial.
6. Ethical values
Integrity and ethics are the backbone of politics. Are you committed to upholding these values, even when faced with tough decisions?
7. Support system
Your journey into politics affects not just you but also your loved ones. Have you talked to your family and friends about your plans? Their support is invaluable.
Self-reflection is like a compass when learning how to get into politics; it helps you find your true north. You're on the right path if your inner compass points you toward politics. Remember, the political landscape can be challenging, but you can make a real impact with the right mindset.
Your strengths and weaknesses for political engagement
Now that you know how to get into politics, you need to assess your strengths and weaknesses. We all have our strengths and weaknesses, and in politics, knowing them is like having a secret weapon.
1. Strengths
First, let's talk about your strengths. These superpowers make you a political force to be reckoned with:
Communication skills: Can you talk to people and get your point across clearly? Good communication is gold in politics.
Empathy: Understanding others' needs and concerns is a superpower. Empathy helps you connect with your community.
Leadership: Natural leadership qualities can take you far. Are you good at rallying people around a cause?
Research and analysis: If you're a detective when gathering information and making informed decisions, that's a big plus.
Passion: A burning passion for the issues you care about can be your driving force. It keeps you motivated when the going gets tough.
2. Weaknesses
Now, let's talk about weaknesses. Don't worry; we all have them. Recognizing them is the first step to overcoming them:
Public speaking fear: If public speaking terrifies you, it's okay. Many great politicians started there, too. It's a skill you can improve.
Impatience: Politics can be slow-moving. You might need to work on your long-game strategy if you're impatient.
Lack of knowledge: If you're not up-to-date on political issues, it's time to hit the books. Knowledge is power in this field.
Thin skin: Politics can be brutal, and criticism can be harsh. Developing a thicker skin can help you stay strong.
Overcommitment: Saying "yes" to everything might lead to burnout. Be mindful of your limits.
Understanding the political landscape 
Understanding the political landscape when learning how to get into politics. The political landscape is like a giant puzzle of different pieces. Each piece represents a part of how our society and government work.
Government
Elections
Parties
Policies
Citizens
Media
Government 
This is where the big decisions happen. It includes everyone from local mayors to the big shots in the capital. They make laws, manage budgets, and run the show.
Elections 
Think of this as a job interview for politicians. People vote for their favorite candidates to represent them in government.
Parties 
These are like teams in politics. Democrats, Republicans, and more. They have their own ideas and goals.
Policies
These are the plans and rules that politicians come up with. They can affect everything from education to healthcare.
Citizens
That's you and me! We have a say through voting and speaking up about what we want.
Media 
They're like the messengers. They tell us what's happening in politics.
Now you see, the political landscape is like a big, intricate game. Understanding how these pieces fit together is the first step to getting into politics.
Building your knowledge of politics
Consider increasing your knowledge when equipping yourself with basics on how to get into politics. It's like having a superpower, and here's how you get it: research and staying in the know.

Be a detective
Follow the experts
Join discussions
Stay informed
1. Be a detective
Politics is like a never-ending puzzle. Dig deep! Read books, and articles, and watch the news. Google is your buddy. Know what's happening in your city, state, and country.
2. Follow the experts
Find experts in the field. Watch their interviews, read their blogs, and follow them on social media. They'll keep you up-to-date and help you understand complex issues.
3. Join discussions
Hop into political discussions. Online forums, community meetings, or even casual talks with friends. It's like brainstorming but for politics. Share your thoughts and learn from others.
4. Stay informed
Subscribe to political newsletters or news apps. They send you bite-sized updates. It's like your daily dose of political vitamins.
How to be a good politician
Now, let's get your hands dirty in the political playground right in your neighborhood.
Join community organizations
Attend local meetings
Volunteer your time
Network locally
1. Join community organizations
Local politics starts with your community. Join groups that focus on local issues—like school boards, neighborhood councils, or environmental initiatives. These organizations are the heart of change at the grassroots level.
2. Attend local meetings
Show up! Local meetings, whether it's a city council gathering or a PTA meeting, are where decisions get made. Your presence matters. Listen, ask questions, and share your thoughts.
3. Volunteer your time
Offer your time and skills to causes you're passionate about. Help with campaigns, community projects, or charity events. It's a hands-on way to make a difference.
4. Network locally
Get to know your neighbors, community leaders, and local politicians. Networking is like planting seeds; it can grow into fruitful connections.
Getting involved locally is like starting at the ground level. It's where change begins, and your voice carries weight.
Networking and building relationships when entering politics
In politics, it's not just what you know; it's who you know. Networking isn't about fancy parties; it's about creating connections that can open doors.
The power of connections
Attend events
Online presence
Be genuine
Get involved
Follow-up
1. The power of connections
Imagine you're building a house. Each connection you make is like a brick. The more bricks you have, the stronger your political foundation.
2. Attend events
Go to political events, town halls, and community gatherings. Meet people, shake hands, and share your ideas. It's like casting a wide net to catch opportunities.
3. Online presence
Social media is your friend. Connect with politicians, activists, and fellow citizens. Join discussions, share your views, and build your online presence.
4. Be genuine
Networking isn't about using people; it's about forming real relationships. Be genuine, listen more than you talk, and offer help when you can.
5. Get involved
Volunteer for campaigns or causes you believe in. It's an excellent way to meet like-minded people and show your commitment.
6. Follow-Up
Don't forget to follow up with your new contacts. Send a thank-you note or an email. It keeps the connection alive.
Education and skill development when entering the world of politics
Sharpening your political toolkit is another important aspect. Education and skill development are like adding extra gears to your political engine.
Pursuing education
Master communication
Leadership training
Volunteer and intern
Stay informed
1. Pursuing education
Consider taking courses in political science, public policy, or law. These subjects are like maps that guide you through the political landscape. You'll understand how governments work and the issues at play.
2. Master communication
Polish your communication skills. Public speaking, writing, and even social media expertise are essential. You want to convey your ideas clearly and effectively.
3. Leadership training
Leadership skills are pure gold in politics. You'll need them to inspire others and make decisions under pressure. Seek leadership courses or workshops to enhance these abilities.
4. Volunteer and intern
Hands-on experience is unbeatable. Volunteer for political campaigns or intern with a legislator. It's like an apprenticeship in the real world of politics.
5. Stay informed
Keep up with current events and political developments. Read newspapers, watch news programs, and follow political blogs. Staying informed is like having a superpower in political discussions.
2. Negotiation
Politics is often about finding common ground. Negotiation skills help you bridge gaps and make compromises. It's like being a peacemaker in a world of differences.
4. Networking 
We've talked about this before, but it's worth repeating. Building relationships is a skill. Remember names, follow up, and be someone people want to connect with.
5. Problem-solving 
Politics is full of puzzles. Develop your problem-solving skills. Think creatively, analyze issues from different angles, and find solutions.
Campaigning and running for office when getting into politics
Running for political office might be your next move after learning how to get into politics. Here's a simplified guide to get you started:
Choose your office
Eligibility
Pick your party
Know your audience
Gather signatures
Build a team
Ground game
Digital presence
Fundraising
Campaign strategy
Debates and public speaking
Get out the vote
Stay positive
1. Choose your office
First, decide what you aim for—mayor, council member, senator, or even President. Each comes with different responsibilities and requirements.
2. Eligibility
Check the eligibility criteria. You usually need to be a certain age, a citizen, and meet residency requirements.
3. Pick your party
If you want to run with a political party, choose one that aligns with your values. Some offices are nonpartisan, meaning party labels don't apply.
4. Know your audience
Understand who your potential voters are. What are their concerns and priorities? Tailor your message to resonate with them.
5. Gather signatures
You'll need a certain number of signatures from eligible voters to get on the ballot. Knock on doors, attend events, and persuade people to support you.
6. Build a team
You can't do it alone. Assemble a dedicated team of volunteers and experts in communications, fundraising, and event planning.
7. Ground game
Get out there! Knock on doors, attend local events, and engage with your community. Face-to-face interactions leave a lasting impression.
8. Digital presence
Don't underestimate the power of the internet. Maintain a strong online presence through social media, a campaign website, and email newsletters.
9. Fundraising
Running a campaign costs money—ads, events, signs, and more. Create a budget and start fundraising through donations or grassroots efforts.
10. Campaign strategy
Craft a winning campaign strategy. Define your message, target your audience, and plan outreach events and advertising.
11. Debates and public speaking
Participate in debates and public speaking engagements. Show voters your knowledge and passion for the issues.
12. Get out the vote
Encourage your supporters to vote on Election Day. The more people who show up, the better your chances.
13. Stay positive
Maintain a positive and respectful campaign. Attack ads and negativity can backfire.
Running for office is a marathon, not a sprint. With a well-planned campaign and a dedicated team, you can make a meaningful impact on your community or country.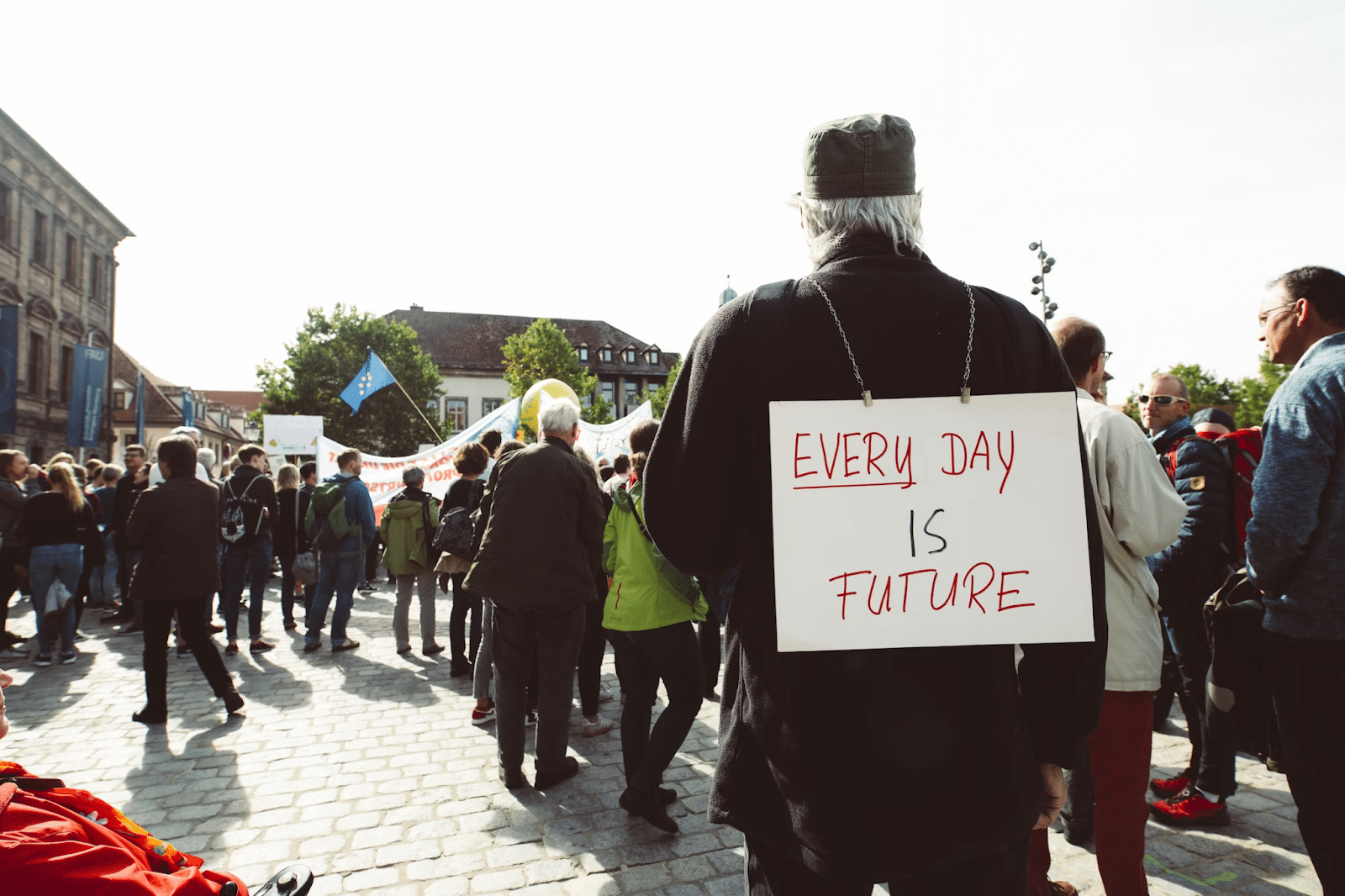 Policy discussions when diving into politics
You have learned how to get into politics; now dive into policy discussions and make your voice heard; here are some effective ways to engage in the world of policy and advocacy:
Understand the issue
Find your allies
Attend public meetings
Craft a compelling message
Reach out to decision-makers
Social media advocacy
Be respectful
Stay persistent
1. Understand the issue
Start by fully grasping the issue at hand. Read up, research, and become well-informed. Knowing the ins and outs is like having a solid foundation.
2. Find your allies
Identify organizations, groups, or individuals who share your views. Join forces. It's like assembling a team of superheroes to tackle a common goal.
3. Attend public meetings
Show up at meetings where policies are debated. Listen carefully, take notes, and prepare to speak your mind. Your presence matters.
4. Craft a compelling message
Keep it simple and clear. Your message should be like a spotlight on the issue. What's the problem, and why should it matter to others?
5. Reach out to decision-makers
Contact your elected officials. Write emails or letters, make calls, and schedule meetings. Share your perspective and let them know what you want.
6. Social media advocacy
Utilize social media platforms to spread the word. Share facts, and stories, and engage in discussions. It's like creating a ripple effect of awareness.
7. Be respectful
Respectful conversations go a long way. Listen to different viewpoints, engage in constructive debates, and avoid heated arguments.
8. Stay persistent
Advocacy is a marathon, not a sprint. Stay persistent and patient. Change might not happen overnight, but your dedication can significantly impact over time.
By understanding the issues, finding allies, and using your voice, you can actively participate in shaping policies that align with your values.
Ethical considerations when you start your career in politics
When you step into politics, ethics, and integrity become your guiding stars. These principles are like the compass that keeps you on the right path.
Trust matters
Transparency is key
Uphold the law
Be accountable
Represent your constituents
Avoid conflicts of interest
Lead by example
1. Trust matters
Imagine politics as a bridge between you and the people you represent. Trust is the foundation of that bridge. Without it, the connection crumbles.
2. Transparency is key
Be open about your actions and decisions. Transparency is like sunlight; it exposes everything. Share information, financial records, and your motivations.
3. Uphold the law
Respect the laws and regulations that govern your role. Laws are like the rules of the game, and playing fair is essential.
4. Be accountable
When you make a mistake, own up to it. Accountability is like admitting when you miss a step. It's a sign of strength, not weakness.
5. Represent your constituents
Remember, you're there to serve the people who elected you. Listen to their concerns, advocate for their interests, and make decisions with their well-being in mind.
6. Avoid conflicts of interest
Steer clear of situations where your personal interests clash with your public duties. Conflicts of interest can erode trust faster than anything else.
7. Lead by example
Your actions speak louder than words. Set an example of ethical behavior for your team, colleagues, and the community.
FAQs
1. What are some entry-level jobs in politics?
In the world of politics, several entry-level jobs can kickstart your career. First up, internships are like political training wheels. They involve tasks like answering phones, conducting research and assisting with events.
On the other hand, field organizers are the boots on the ground. They're responsible for mobilizing voters, canvassing neighborhoods, and supporting political campaigns.
If you prefer a more behind-the-scenes role, consider becoming a legislative aide. In this position, you'll work closely with a lawmaker, helping draft bills, conducting policy research, and managing their schedules.
Lastly, there's the role of a political consultant, which is akin to being a campaign wizard. Consultants work on campaigns, offering their expertise in strategy and communication.
2. How to get into politics without a degree?
You don't need a fancy degree to dive into politics. Start by getting informed about the issues you're passionate about. Join local community groups, volunteer for campaigns, and attend political events. 
Building connections is key. Run for local positions like city council or school board. These roles don't always demand a degree. Use social media to share your ideas and connect with your community. It's about proving your dedication and knowledge. Learning on the job is a thing in politics.
3. What is a politician's salary?
Politicians' salaries can vary a lot. It depends on the level of government and the country you're in. The pay might be modest at the local level, like the city council. State or provincial politicians typically earn more, and national politicians usually get the most.
Some countries pay politicians quite well, while others don't. Besides the base salary, politicians might get extra for leadership roles or committees. Plus, there are often benefits and allowances. But keep in mind, politics isn't always about the money. Many get into it to make a difference, not just for the paycheck.
Conclusion 
Learning how to get into politics means understanding the political landscape, from local to national levels. Politics shapes our world, and your involvement can make a significant impact. Self-reflection is key. Stay informed, follow experts, and join discussions to build your political knowledge.
Building a strong network is like having a team of supporters behind you. Equip yourself with the right education and essential skills for political engagement. Running for office is a powerful way to make a difference. Plan your campaign strategically. You can influence policy and advocate for change even without running for office. Maintain ethics and integrity throughout your political journey.
Whether you're interested in running for office, advocating for change, or supporting a cause, your involvement in politics can shape a better future for your community and your country. Don't wait—get started and make your mark in the political landscape!