How does blockchain support data privacy? Dive into the world of blockchain, where cutting-edge technology meets unyielding security. Discover how blockchain stands as a fortress for safeguarding your personal data in the digital age.
In an age where data reigns supreme in the digital realm, ensuring the protection of personal information has taken center stage. Picture a technology that not only champions data privacy but also reshapes the way we manage information, blending security and transparency seamlessly. That technology is none other than blockchain.
We're about to delve into the captivating realm of blockchain and its vital role in safeguarding our data privacy. Join us on this journey as we uncover the innovative and secure ways in which blockchain technology protects our digital secrets in our constantly changing online world. Let's explore how blockchain supports data privacy.
Blockchains: An overview
To understand "how does blockchain support data privacy" we'll need to first learn the basic usage of and the core idea behind blockchains.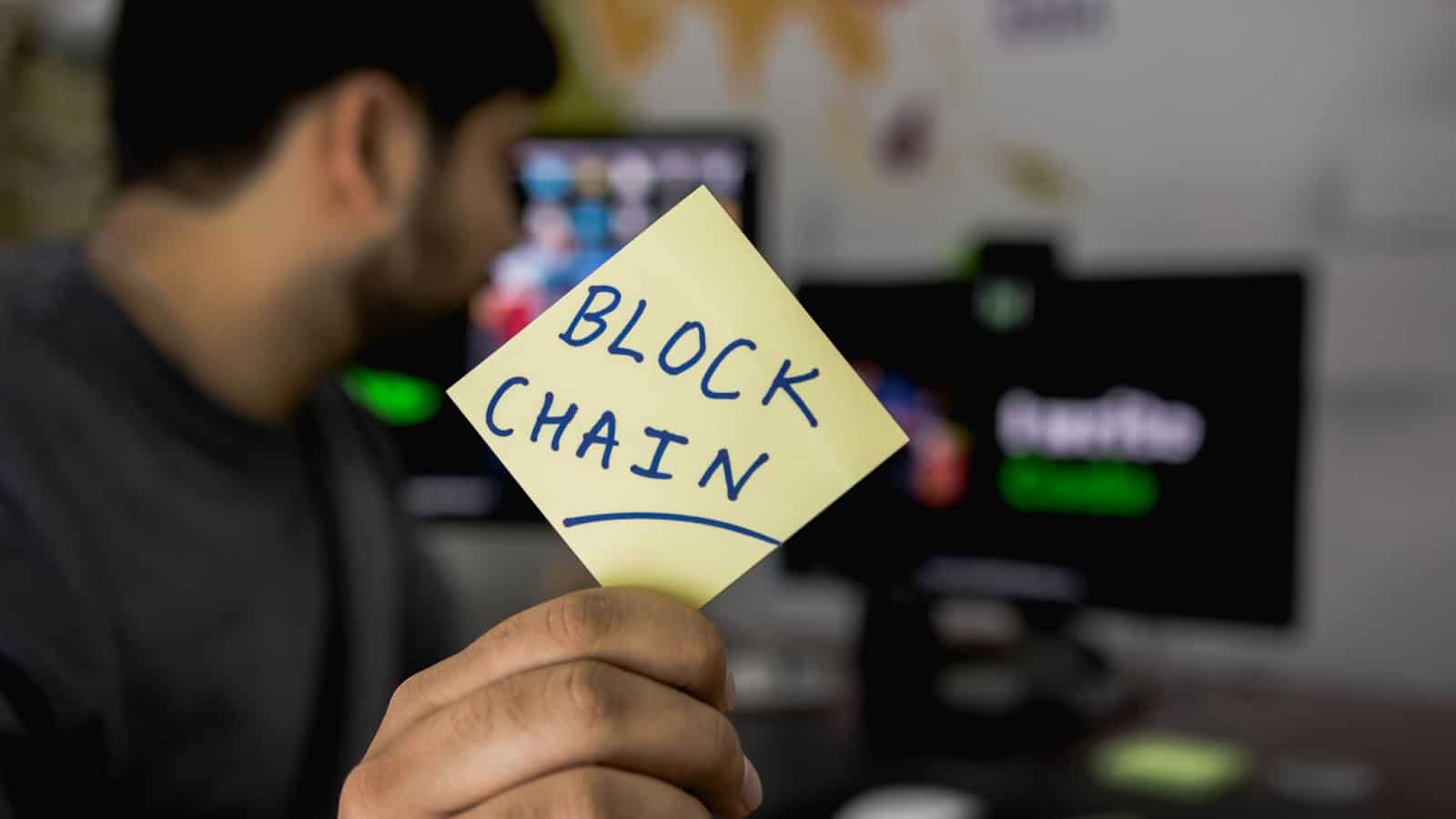 Blockchain is a high-tech setup to keep records that are spread out and shared on many computers, so it's not controlled by one central authority. Each record, or "block," is linked to the previous one, forming a chain. This inherently secure structure has caught the attention of data privacy advocates and technologists alike. Think of it as a super-smart digital ledger, a bit like a public diary for transactions and data.
Digital ledger
Blocks chained together
Decentralization
Transparency
Security and cryptography
Immutability
Digital ledger
At its core, blockchain is like a high-tech record book. It stores data, like who sent money to who, or who owns a virtual cat. Each page of this ledger is a "block."
Blocks chained together
These blocks are not standalone heroes. They're linked together in a chain, creating a continuous story of transactions. Once a block is filled up, the next one kicks in.
Decentralization
Here's where it gets cool. Instead of one person holding the record book, it's shared across a network of computers. This decentralized structure means no single person or entity controls it. It's like a digital democracy.
Transparency
Imagine if you could peek into anyone's part of this ledger. You'd see every transaction. That's what blockchain does. It's open for all to see, which makes it super transparent.
Security and cryptography
Data on a blockchain is secured using complex math and codes. You have your own key to access and control your part of the ledger. It's like having your secret digital fortress.
Immutability
Once something is written in the ledger, it's hard to erase or change. It's like a digital tattoo – it sticks.
So, blockchain is all about trust, transparency, and security in the digital world. It's not just for cryptocurrency; it's a game-changer for everything from voting systems to supply chains and beyond. Now you're in the know about what makes blockchain tick.
How does blockchain support data privacy?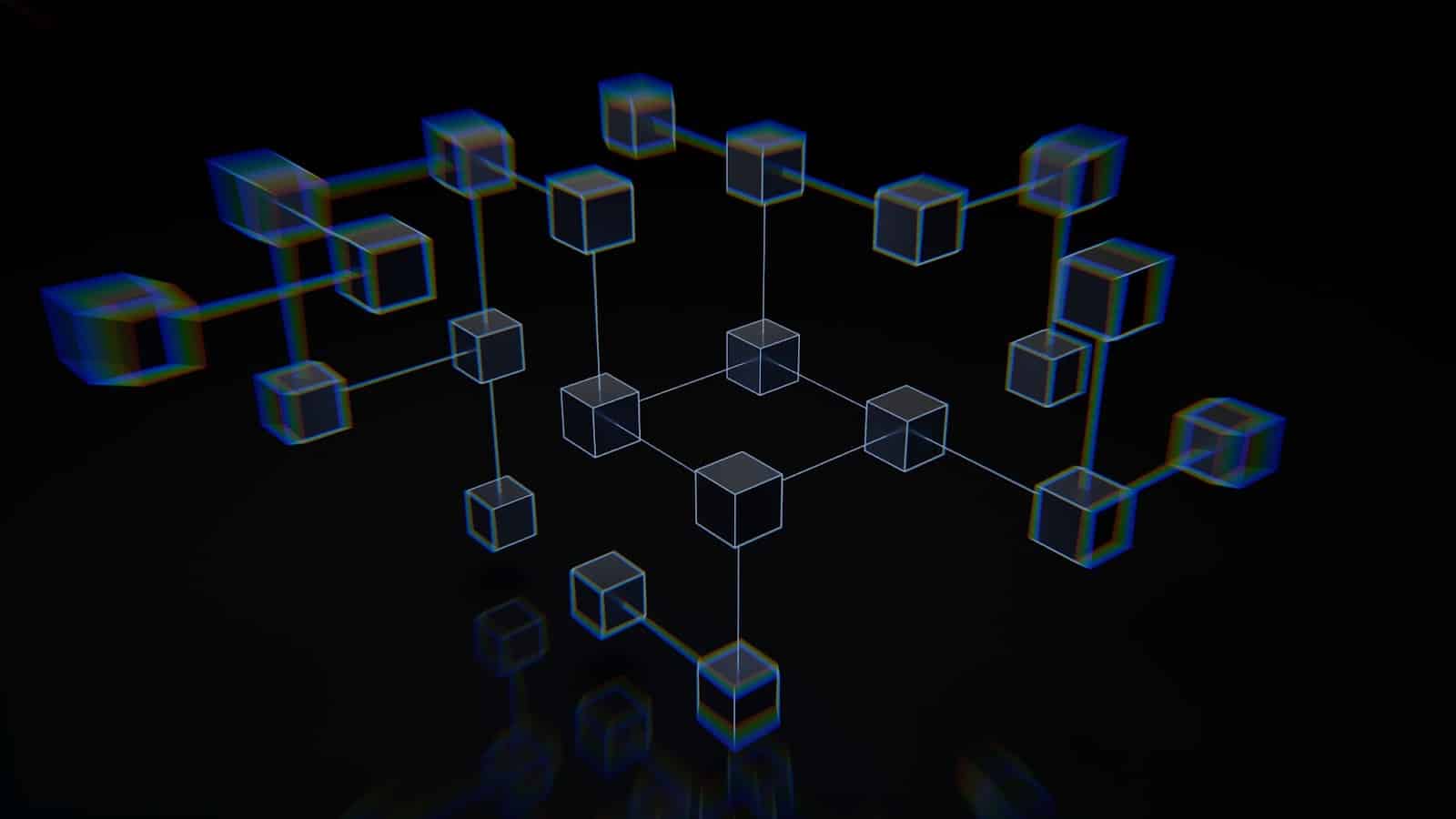 Blockchain technology has emerged as a game-changer in the digital world, and it's not just about cryptocurrencies. It's a powerful tool for safeguarding your data privacy. Here's how it works.
Decentralization
Encryption
Transparency and anonymity
Smart contracts
Immutability
Permissioned blockchains
Data ownership
Reduced intermediaries
Decentralization
Most of the data we deal with is stored on centralized servers. Think of Facebook or Google—they hold all your info in one place. But blockchain spreads data across many computers, making it super hard for anyone to snoop around. You control your data, not a corporation.
Encryption
Every piece of data in a blockchain is encrypted. Think of it as turning your sensitive info into an intricate code that only authorized users can understand. This encryption makes it incredibly tough for unauthorized eyes to snoop around.
Transparency and anonymity
You might wonder how transparency fits in with privacy. Well, blockchain makes every transaction visible, so you can track how your data is used. It keeps companies accountable for their actions.
Your personal information is gold to cybercriminals. Blockchain can help protect your identity by offering secure digital IDs. Say goodbye to identity theft nightmares.
Smart contracts
Blockchain can automate agreements through smart contracts. These self-executing contracts are tamper-proof and cut out the middlemen. When your data is involved, it's handled efficiently and securely.
Immutability
Once data is in a block, it's tough to change. Blocks are linked, creating a chain. Any attempt to alter one block would require changing every subsequent block, which is practically impossible. This guarantees the integrity of your data.
Permissioned blockchains
Some blockchains are restricted to authorized users only. This tight control over who can access the data ensures an extra layer of privacy.
Data ownership
Blockchain empowers you to own and control your data. No more tech giants monetizing your information without your consent. With blockchain, you decide who accesses your data and under what conditions.
Reduced intermediaries
In traditional systems, there are often multiple intermediaries handling your data. Blockchain minimizes these intermediaries, reducing the risk of your data being mishandled or breached.
Here's a jaw-dropping stat: In 2020, there was a 42% increase in data breaches compared to 2019. Blockchain's data privacy features are a crucial step in combating this alarming trend. So, whether you're sending cryptocurrencies or just managing your personal data, blockchain is your guardian angel in the digital realm.
Blockchain privacy concerns and solutions
We know how blockchain supports data privacy but what are the concerns regarding it? While blockchain technology has its strengths, it's not all rainbows and unicorns. There are some privacy concerns you should be aware of and, of course, solutions to tackle them.
Pseudonymity, not anonymity
Public ledgers
Data leaks in smart contracts
Loss of private keys
Phishing attacks
Regulatory risks
Pseudonymity, not anonymity
Blockchain uses pseudonyms, not real names. Your identity isn't directly tied to your wallet address, but your transactions are still recorded. So, you're kinda like a masked superhero – people don't know your real identity, but they can see your actions.
Solution: Be cautious with what you do on the blockchain. If privacy is essential, use privacy-focused coins like Monero or Zcash.
Public ledgers
The blockchain ledger is open to all. While it's transparent, it's also a double-edged sword. Anyone can view your transactions, which isn't ideal if you value complete privacy.
Solution: Use privacy coins or consider using a mixer or tumbler to obfuscate your transaction history.
Data leaks in smart contracts
Smart contracts execute automatically when conditions are met. However, if there's a bug in the code, your data can be exposed. Think of it as a hole in your digital armor.
Solution: Audit smart contracts, be cautious, and only use well-established ones to minimize the risk.
Loss of private keys
Your private key is your ticket to the blockchain kingdom. If you lose it or someone swipes it, your data and assets are up for grabs. It's like losing the keys to your digital fortress.
Solution: Safeguard your private key like it's the most precious thing you own. Use hardware wallets and back up your keys securely.
Phishing attacks
Scammers can trick you into revealing your private information or keys through phishing attacks. You think you're talking to a legitimate source, but it's a wolf in sheep's clothing.
Solution: Be skeptical of unsolicited messages or links. Always double-check the authenticity of the sources you're interacting with.
Regulatory risks
Governments are still figuring out how to regulate blockchain. As rules evolve, it can impact your privacy and financial freedom. It's like navigating a constantly changing landscape.
Solution: Stay updated on blockchain regulations in your region and follow them to avoid unnecessary risks.
Blockchain is an exciting technology, but it's not without its challenges. By understanding these privacy concerns and implementing the solutions, you can enjoy the benefits of blockchain while keeping your data and assets secure. Stay informed and vigilant, and you'll be the master of your digital domain.
How does blockchain technology help organizations when sharing data?
Now that we've understood how blockchain supports data privacy, let's take a look at its role in helping organizations when sharing data.
Secure data sharing among stakeholders
Enhancing trust in data sharing ecosystems
Secure data sharing among stakeholders
Organizations are increasingly recognizing the benefits of blockchain when it comes to secure data sharing. Blockchain facilitates encrypted and permission access to data, enabling businesses to collaborate and share critical information with trusted partners securely.
Enhancing trust in data sharing ecosystems
Trust is the bedrock of data-sharing ecosystems, and blockchain builds this trust through transparency and security. We'll explore how blockchain's tamper-proof ledger and cryptographic methods instill confidence among stakeholders, making data sharing more efficient and reliable.
What sets blockchain solutions apart from conventional record-keeping solutions?
Blockchain technology has created quite a buzz, and after getting to know how blockchain supports data privacy you might be wondering what all the fuss is about. Well, let's dive in and see what makes blockchain stand out from the crowd when it comes to record-keeping.
Traditional databases vs. blockchain
Centralized vs. decentralized data storage
Data integrity and auditability
Cost-effectiveness and efficiency
Traditional databases vs. blockchain
Picture the conventional databases we've been using for decades – they're like centralized fortresses for data. In contrast, blockchain is more like an intricate web where data is spread across a vast network. We'll explore how this fundamental difference between traditional databases and blockchain impacts data privacy and security.
Centralized vs. decentralized data storage
In a centralized system, data is stored in one central location under the control of a single authority. This can pose significant risks, as it becomes a single point of failure. Blockchain, on the other hand, is all about decentralization. We'll discuss how this decentralized approach reduces vulnerabilities and enhances data privacy.
Data integrity and auditability
Data integrity is the holy grail of record-keeping, and blockchain takes this concept to new heights. With blockchain's immutable ledger, data integrity is practically guaranteed. It's like having an incorruptible digital notary for your information. We'll delve into how this feature sets blockchain apart from traditional methods.
Cost-effectiveness and efficiency
Traditional record-keeping systems can be cumbersome, requiring intermediaries, paperwork, and manual checks. Blockchain streamlines processes, reducing the need for intermediaries and automating many tasks. It's not just about data privacy; it's about saving time and resources. We'll explore how blockchain can be both cost-effective and efficient.
Future trends and developments in blockchain
We've gone through how blockchain supports data privacy and other aspects of blockchains. Now let's take a look at its future. The future of blockchain is looking pretty exciting. Here's the lowdown on what to expect:
DeFi (Decentralized Finance) boom
NFTs (Non-Fungible Tokens) everywhere
More energy-efficient blockchains
CBDCs (Central Bank Digital Currencies)
Improved scalability
Privacy Coins
Enterprise adoption
DeFi (Decentralized Finance) boom
Get ready for the DeFi revolution. DeFi projects are changing how we handle money and investments. With DeFi, you can lend, borrow, trade, and earn interest without a bank. Stats show DeFi projects had over $70 billion locked in them in 2021, and this number keeps growing. So, if you're into finance, keep an eye on DeFi.
NFTs (Non-Fungible Tokens) everywhere
NFTs are like digital collectibles, and they're taking the art and entertainment world by storm. Remember that digital artwork of a cat that sold for millions? That's an NFT. Expect more crazy NFT creations and their use in gaming, music, and beyond.
More energy-efficient blockchains
As we talked about earlier, blockchain's energy use is a concern. But smart minds are working on making blockchains that are kinder to the planet. Watch for greener, energy-efficient blockchain solutions to become the norm.
CBDCs (Central Bank Digital Currencies)
Central banks worldwide are exploring the idea of digital currencies. These are like government-issued cryptocurrencies. China already launched its digital yuan, and other countries are following suit. This could change the way we use money.
Improved scalability
Remember those scalability issues we mentioned? Expect tech wizards to keep making blockchains faster and better at handling more transactions. It's like upgrading your gaming console for smoother gameplay.
Privacy Coins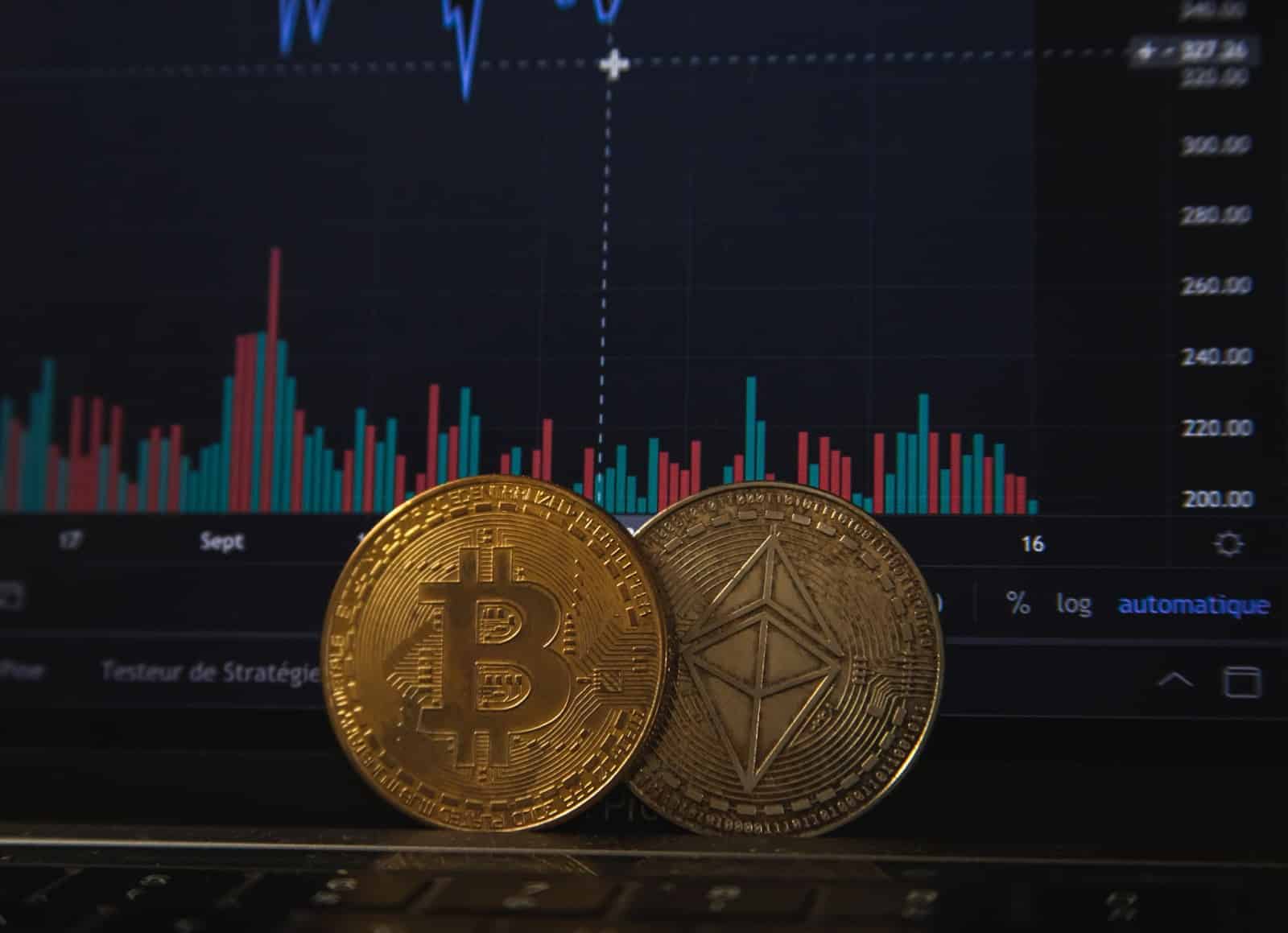 Privacy matters. New cryptocurrencies are focusing on making your transactions more private. Coins like Monero and Zcash are all about keeping your business, well, your business.
Enterprise adoption
Big companies are hopping on the blockchain train. They see the potential for secure, efficient transactions. So, more businesses will start using blockchain to improve their operations.
So, there you have it! The blockchain world is always evolving, and these trends are just the beginning. Whether you're into finance, art, or just curious about the future, there's something exciting happening in the blockchain space. Stay tuned!
Conclusion
Blockchain is your digital guardian when it comes to data privacy. It offers a secure and transparent way to store, manage, and share data. The decentralized structure and cryptographic magic ensure that your personal information remains yours and yours alone.
While blockchain is a superhero for data privacy, it's not without its challenges, such as scalability, energy consumption, and adoption. But don't worry, innovators are constantly working to make it even better.
So, whether you're protecting your personal info, managing digital assets, or navigating the future trends of blockchain, remember that blockchain has your back, keeping your data safe and sound in the digital age.