Ready to give your brand a social media boost? You're in the right place. This all-encompassing guide will lead you through hands-on strategies and tips for enhancing your brand's social media awareness. Step up your game, conquer social media, and forge strong connections with your audience.
Welcome to the ultimate guide on learning how to increase brand awareness on social media. It's a significant deal in the realm of social media, and why? Because it's what sparks discussions about your brand, builds your following, and boosts your sales.
In this guide, we're going deep into strategies that will make your brand shine on platforms such as Facebook, Instagram, and Twitter. We'll unveil remarkable tips to get your brand buzzing on the social media scene. So, let's get ready to shine online!
What is brand awareness? 
One might wonder how to make brand awareness. To put it simply, brand awareness is all about your brand's fame. It's ensuring that your brand comes to mind when people think of a product or service. Why is this important? Well, it's the initial step in the customer's journey. If people are unaware of your existence, they can't become your customers.
And here's the secret sauce: social media is a magical tool for boosting brand awareness. It's where everyone gathers these days, and you can broadcast your brand's name to the world.
When individuals begin to recognize your logo, your name, and your values – that's the enchantment of social media in action. It's akin to illuminating a spotlight for your brand, and we're here to guide you in making it a reality.
How to increase brand awareness on social media: Setting the foundation
Okay, here's where the fun begins. You need a strong base to increase your brand awareness.
Brand identity
Target audience
Social media platforms
Brand identity 
First things first, defining your brand identity. Your brand identity is like your brand's personality. It's what makes you unique. Ask yourself, what makes your brand tick? What values do you stand for? Knowing this is vital because it helps you create a consistent message across social media.
Target audience 
Next up, your audience. Who are you trying to reach? Imagine your ideal customer – their age, interests, and problems. Tailoring your message to them is key. Don't try to be everything to everyone. Instead, be everything to the right someone.
Social media platforms 
Now, the social media platforms. Not all are created equal. Different platforms attract different crowds. If you're into sharing visuals, Instagram might be your thing. If you want to reach professionals, LinkedIn is your playground.
Choose the platforms that align with your brand identity and where your target audience hangs out. It's all about being in the right place at the right time. Remember, quality over quantity. It's better to be amazing on one platform than mediocre on all of them. So, get ready to showcase your brand's true colors and connect with your people!
Content creation and curation for your brand
Alright, let's talk about creating content that grabs attention.
Engaging content
Visuals and multimedia
Strategies for content curation
Engaging content 
Your posts should be like a good story – interesting, engaging, and worth sharing. Crafting content that's relatable and adds value to your audience is key. Speak their language and address their needs. Be real, be you!
Visuals and multimedia 
Visuals and multimedia are your BFFs on social media. Posts with eye-catching images, videos, and infographics get noticed more. Visuals break up the text, making your content more digestible and shareable.
Strategies for content curation
Now, let's dive into content curation. It's like being a DJ for your audience, mixing the best tunes. Share valuable content from other sources that your audience will find interesting. It shows that you're not just about promoting yourself but also helping your audience by sharing useful stuff.
Don't forget, it's all about finding the right balance. Craft your unique content that aligns with your brand identity, and add a dash of curated content to maintain variety.
Keep it captivating, authentic, and visually attractive. This is the recipe for making a splash on social media and sparking discussions about your brand. So, let your creative juices flow, and let's make some waves on social media!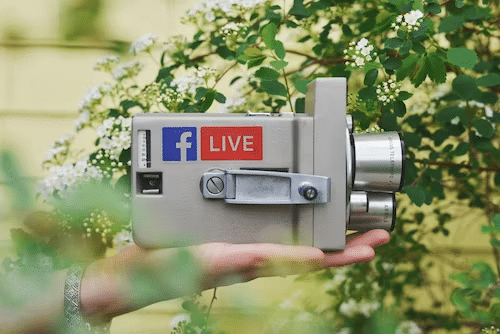 Mastering consistency: The key to social media success of your brand
Consistency is like the secret sauce in your social media strategy. When you post consistently, your audience knows when to expect your content. It's like tuning in to your favorite TV show every week – you know when it's on, and you don't want to miss it. That's what we're aiming for with your social media posts.
To make it happen, establish a posting schedule. Think about when your audience is most active and plan your posts around those times. It could be in the morning, during lunch breaks, or in the evening when people wind down.
Now, here's a handy tip: Use scheduling tools to automate your posts. Tools like Buffer, Hootsuite, or social media platforms' built-in schedulers can be a lifesaver. You can create your content in advance and set the times for them to go live. This means you don't have to be glued to your phone or computer 24/7.
Consistency and a posting schedule are like building a rhythm with your audience. It keeps them engaged and coming back for more. So, get organized, plan your posts, and use those handy scheduling tools to make it all happen seamlessly. Your brand's social media presence will thank you!
Generating audience engagement for your brand
You've been posting great content, and now it's time to engage with your audience.
Responding to comments and messages
First up, responding to comments and messages. When someone leaves a comment on your post or sends a message, respond promptly. It demonstrates your genuine interest in their thoughts. Avoid mere "thanks" and engage in meaningful conversations akin to chatting with a friend.
Moving on, let's discuss the art of nurturing two-way communication. Instead of simply broadcasting your message, listen to your audience. Pose questions, conduct polls, and invite them to share their perspectives. When people believe their voices are heard and appreciated, they're more likely to remain engaged and loyal.
Now, running contests and giveaways can be a blast. It's a fun way to get people involved. Ask them to share, like, or comment to enter. It's a win-win. You get more exposure, and they have a chance to win something cool. Just make sure your contests align with your brand.
Engaging with your audience isn't just about building a following; it's about building a community. It's like having a conversation at a party – be interesting, listen, and make it fun. Your brand will shine when your audience feels connected and valued. So, get social and start those conversations!
Collaborating with influencers for your brand
Ready to take your brand to the next level? A great way to increase brand awareness with social media is by reaching out to influencers.
Identifying and reaching out to influencers
Collaborative strategies
Impact of influencer marketing
Identifying and reaching out to influencers
Influencer collaboration can be your golden ticket. But where to start? First, identify potential influencers in your niche. Look for people who share your target audience and values. They should be a natural fit.
Once you've got your list, reach out to them. Be genuine and clear about what you're looking for. Influencers get lots of offers, so make yours stand out. It's like asking someone to be your partner in a dance. Be confident but respectful.
Collaborative strategies
Now, let's talk about collaboration strategies. Think about what makes sense for your brand. Is it a sponsored post, a takeover, or a giveaway? Collaborate on something that showcases your brand authentically. It's about finding the right dance moves that match the music.
Impact of influencer marketing 
Lastly, measuring the impact is vital. Use tracking links and codes to see how well the collaboration performs. Did it increase your brand awareness? Did it drive more traffic or sales? Learn from the data to refine your influencer strategies.
Influencer collaboration is like a duet – both parties need to be in harmony for it to work. Choose influencers wisely, craft a unique collaboration, and measure the results. It's a powerful way to get your brand in the spotlight on social media. So, let's dance with the influencers!
Measuring success: Leveraging analytics for brand awareness on social media
You've been putting in the effort, but how do you know it's paying off? That's where analytics and metrics come into play. They're like your report card for social media.
Key performance indicator (KPI)
Data-driven adjustments
Key performance indicator (KPI)
First, understand your KPIs (Key Performance Indicators) for brand awareness. These are the things that tell you how well you're doing. It could be the number of followers, likes, shares, or mentions. Identify what matters most to your brand and track it.
Data-driven adjustments
Now, here's the trick – making data-driven adjustments. Look at what's working and what's not. If you see a post that got tons of engagement, figure out why. Was it the topic, the format, or the timing? Replicate what's successful.
On the flip side, if something's not getting any love, pivot. Try new approaches, experiment, and see what resonates with your audience. It's all about adapting to what your audience wants and what the data tells you.
Analytics and adjustments are like fine-tuning your social media strategy. Keep an eye on your KPIs, learn from the data, and keep evolving. It's a journey of constant improvement. So, don't be afraid to crunch those numbers and tweak your strategy for ultimate brand awareness on social media!
Transforming your audience into advocates of your brand
So, you've got your audience engaged, but what's next? Building a community and turning them into advocates. Imagine your brand as the center of a friendly gathering. It's not just about being there; it's about creating a place where people feel at home.
Loyal online community
Brand advocacy
User-generated content
Loyal online community 
Cultivating a loyal online community starts by being responsive, authentic, and showing appreciation. Answer questions, listen to feedback, and thank your supporters. Treat them like friends, not just customers.
Brand advocacy
Encourage brand advocacy. It's like having your community become your cheerleaders. Ask your happy customers to share their experiences. You can run user-generated content campaigns where they show off your product. Their endorsement is worth its weight in gold.
User-generated content
Speaking of user-generated content, leverage it! It's when your customers create content related to your brand. Share their posts, reviews, and stories. It's authentic and builds trust.
Plus, it's a fantastic way to boost your brand awareness – your customers' word of mouth travels far.
Building a community and advocacy is about creating a brand people genuinely love. It's about making them feel like they're part of something special. So, be genuine, encourage your fans to become advocates, and embrace the content they create. Your brand will thrive as a result.
Paid advertising and promotions of your brand
Sometimes, you need a little boost to get your brand in the spotlight. That's where paid advertising and promotions on social media come into play.
Advertising
Effective ad campaigns
ROI on ad spend
Advertising 
First, explore your options. Most social media platforms offer advertising tools. You can create ads that target specific demographics, interests, and behaviors. It's like putting your message in front of the right people.
Effective ad campaigns
Creating effective ad campaigns is the next step. Your ad needs to be eye-catching and relevant. Use compelling visuals, catchy headlines, and a clear call to action. Make people want to click on it and learn more about your brand.
ROI on ad spend
Now, let's talk about measuring ROI (Return on Investment) on ad spend. This is crucial. It tells you if your money is well spent. You can track metrics like clicks, conversions, and engagement to see how your ad performs. If it's not giving you the results you want, tweak it until it does.
Paid advertising and promotions are like your brand's megaphone. They amplify your message and reach a broader audience. It's a bit like paying for a billboard on a busy street – people can't help but notice. Just make sure you're smart about it, and always keep an eye on your ad's performance to get the most bang for your buck.
Crisis management and maintaining the reputation of your brand
Even the best brands can hit a rough patch. So, it's crucial to be ready for social media crises. Think of it like having a first-aid kit for your brand.
Prepare for social media crises by having a plan in place. Know who's in charge of handling the situation and what steps to take. You'll need to respond quickly and transparently. It's like putting out a fire before it spreads.
When negative feedback and reviews come in, don't ignore them. Respond respectfully, acknowledge the problem, and offer solutions. It's like turning a bad review into a second chance.
Sometimes, a tarnished brand image needs some polishing. Rebuilding trust takes time. Share the steps you're taking to fix the issue. Show your commitment to doing better. It's like saying,
"We messed up, but we're working hard to make things right."
Crisis management is about turning a tough situation into an opportunity to show your brand's strength. With the right approach, you can come out of it stronger, and your audience will respect you for it. So, be prepared, respond calmly, and rebuild that trust in your brand.
FAQs
1. How to increase brand awareness on social media
The quickest way is through paid advertising. It can get your brand in front of a larger audience fast. Posting too much can overwhelm your audience, so it's best to find a balance.
Aim for quality and consistency, not quantity. Use analytics to track metrics like engagement, followers, and website traffic. It's all about what matters most to your brand.
2. How to increase brand awareness through social media
Paid advertising can give you a quick jumpstart, but don't forget to mix it with organic strategies for lasting results. Find a posting schedule that suits your audience. Consistency is key, but avoid overwhelming them with too many posts.
Respond swiftly and openly to issues. Show your commitment to fixing the problem and rebuilding trust with your audience.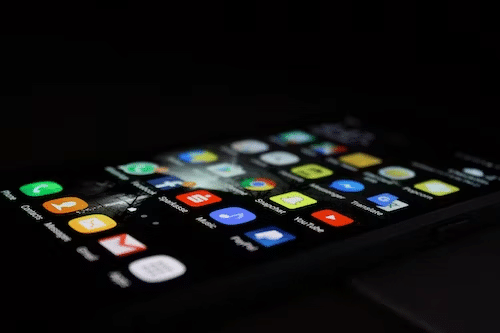 Conclusion
This ultimate guide to enhancing brand awareness on social media emphasizes key points for success. Social media is the ideal platform to showcase your brand, with the guide providing insights on effectively leveraging this channel. It encourages defining your brand identity, understanding your target audience, and selecting suitable social media platforms. 
Consistency in posting and engagement, such as running contests and nurturing brand advocates, keeps the audience engaged.
Additionally, it stresses the importance of being ready for potential crises, addressing negativity, and rebuilding trust when necessary. In sum, the guide urges readers to put this knowledge into practice to increase their brand awareness on social media, comparing it to a rocket ride to social media stardom.