Are you curious about getting to know China's inevitable challenges on the road to prosperity? In this article, the factors mentioned are helpful for unveiling China's economic paradox to understand why China's economic turmoil was inevitable.
China's explosive ascension to economic domination over the past three decades has been nothing short of astonishing. The fact that China went from being mostly an agricultural society to having the second-largest economy in the world is proof of the great potential that the Chinese people have. But there is a complicated network of forces and situations that have molded China's economic path hidden behind this story of seemingly inexorable progress.
This article examines the difficulties facing China's economic growth and makes the case that the nation's economic volatility was, in many ways, inevitable. By analyzing the key elements that contributed to this phenomenon, we may be better equipped to understand how China's economic environment has changed and where it is headed.
China's economic growth over the past few decades
Over the past few decades, China's economy has seen a miracle, growing from an agricultural nation to the second-largest in the world. The country was evolving so swiftly, and it seemed impossible to halt it. But like with any great rise, there frequently comes a point when problems develop, causing unrest. The unavoidable economic unrest in China was developing for a variety of reasons.
The inevitability of China's economic turmoil
Over the past three decades, China has had remarkable economic success, which has left the rest of the world in amazement. However, a serious economic catastrophe has been developing beneath the affluence. Despite its paradoxical nature, this turbulence was, in many ways, a normal outcome of the nation's specific socio-economic and political milieu.
To understand this inevitable development, one must examine the intricate interplay of variables that have molded China's economic trajectory and acknowledge the difficulties that still lie ahead. This essay delves into the complexities of the country's economic development by examining the underlying reasons and inevitable outcomes of China's economic upheaval.
The confluence of factors leading to the crisis
Export-driven growth, extensive infrastructure construction, and urbanization all contributed to China's emergence. However, the path to constant expansion eventually became unsustainable, and this combination of events created the framework for the upcoming economic unrest.
The challenges in addressing these issues
The Chinese government must strike a delicate balance in order to stabilize the economy without triggering a hard landing. Addressing these concerns is not an easy assignment. Let's investigate the causes of China's economic unrest.
Factors that led to China's economic turmoil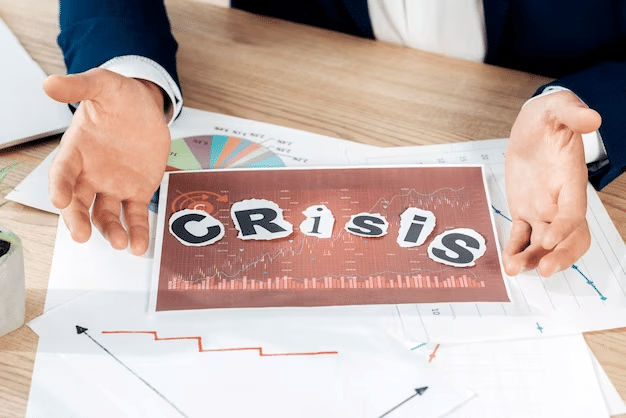 Several factors have contributed to China's economic turmoil in recent years. While the country experienced remarkable growth, it also encountered challenges that were, to a significant extent, unavoidable. The following are some key factors that have led to China's economic turmoil:
1. Growing debt levels: Both the government and state-owned firms borrowed heavily throughout China's economic expansion. Concerns regarding financial stability and the potential for a debt crisis have been raised as a result of this enormous debt load.
2. Older population: China's population is quickly getting older, which has an impact on its labor force and social welfare initiatives. The pressure that the aging population puts on the healthcare and pension systems and the potential for a declining labor force has an effect on economic productivity.
3. Declining export economy: As global demand slowed and trade tensions with other countries, such as the United States, increased, China's export-oriented economic model encountered difficulties. As a result, China's export-driven economic development slowed down.
4. Environmental issues: China's rapid industrialization and urbanization have led to severe environmental problems, including pollution and resource depletion. Addressing these issues necessitates substantial investment and poses economic challenges.
5. State control and bureaucracy: The Chinese government's extensive involvement in the economy has resulted in inefficiencies and misallocations of resources. State-owned enterprises (SOEs) often receive preferential treatment, hindering market competition.
6. Property market instability: China's property market experienced rapid growth, but concerns about speculative bubbles and affordability have emerged, potentially leading to a housing market crisis.
7. Technological challenges: China faces increasing competition and scrutiny in global technology markets. Concerns about intellectual property theft, export controls, and access to foreign markets have added complexity to China's tech-related economic activities.
8. Global economic uncertainty: Global economic dynamics, including the COVID-19 pandemic, have impacted China's economic growth and exposed the vulnerabilities of its interconnected economy.
9. Geopolitical tensions: Ongoing geopolitical tensions, particularly with the United States, have resulted in trade disputes and technology restrictions that affect China's economic stability and growth.
10. Financial market risks: China's financial markets have experienced volatility, and there are concerns about transparency, regulatory practices, and potential systemic risks.
The warning signs leading to China's economic turmoil
Some of the main warning signs leading to China's economic turmoil are mentioned below:
The growing debt crisis
The escalating debt crisis in China was one of the most obvious warning indicators. This crisis showed up in a variety of ways, including business and municipal government debt.
| | |
| --- | --- |
| Local government debt | Corporate debt |
| China's local governments became a ticking time bomb because they relied so much on property sales to cover their budgets. Local governments faced increasing debt loads as the real estate market started to deteriorate, which resulted in a fiscal crisis. | In China, corporate debt also rose to frightening heights as state-owned businesses racked up massive debt loads to fund their expansion. These loans' inability to be repaid had a substantial negative economic impact. |
Housing market instability
The housing market instability leading to China's economic turmoil is as mentioned below:
Property bubble and speculative investment
Speculative investment dominated the Chinese housing market, driving up property values. This led to the emergence of a real estate bubble, which, when it burst, shocked the economy.
Impact on the banking sector
The banking industry had strong ties to the real estate market, which left banks vulnerable to changes in the housing market. The rise in non-performing loans had an impact on the financial system's stability.
Demographic challenges making China's economy inevitable
Two main demographic challenges making China's economy inevitable are:
The aging population and labor force
Implications for social services and economic productivity
The aging population and labor force
The economic unrest in China was significantly influenced by demographics as well. Significant obstacles to sustaining economic growth and maintaining social services were presented by an aging population and a declining labor force.
Implications for social services and economic productivity
The need for elderly care, healthcare, and pensions increased as the population aged, taking resources away from economic production.
Key factors contributing to China's economic turmoil: Trade wars, international criticism, and geopolitical tensions
Three main trade tensions and geopolitical factors that cause China's economic turmoil are as follows:
U.S-China trade war and its effects on the Chinese economy
Trade disputes, most notably the U.S.-China trade war, made China's economic instability worse. Tough relations and tit-for-tat tariffs hampered China's export-driven economy.
International criticism of China's economic practices
China's economic actions, such as stealing intellectual property and engaging in unfair trade practices, drew criticism from throughout the world, which made its economy even more vulnerable.
Geopolitical tensions affecting global supply chains and foreign investment
Global supply networks were disrupted by geopolitical conflicts, and foreign investment was discouraged, creating an unfavorable climate for economic growth.
Environmental concerns
China's rapid economic growth was accompanied by serious environmental issues. The environment and population of the country have suffered as a result of climate change, resource depletion, soil degradation, air pollution, water scarcity, biodiversity loss, and soil degradation. These environmental concerns and the costs associated with them play a significant role in China's ongoing economic instability.
As China works to address these urgent environmental concerns while maintaining economic stability, achieving this delicate balance between economic growth and environmental sustainability will have an effect on China's future economic trajectory and its standing in the international arena.
Air and water pollution issues
China's quick industrialization came at a high environmental cost, and the country is now plagued by serious issues with air and water pollution.
Environmental regulations and their economic impact
The Chinese government started enforcing stronger environmental restrictions to solve these problems. However, they were essential and presented difficulties economically.
Shift toward sustainable development
Economic performance was impacted by the need for large investments and restructuring to move toward sustainable growth and a cleaner economy.
Technological challenges for China's economy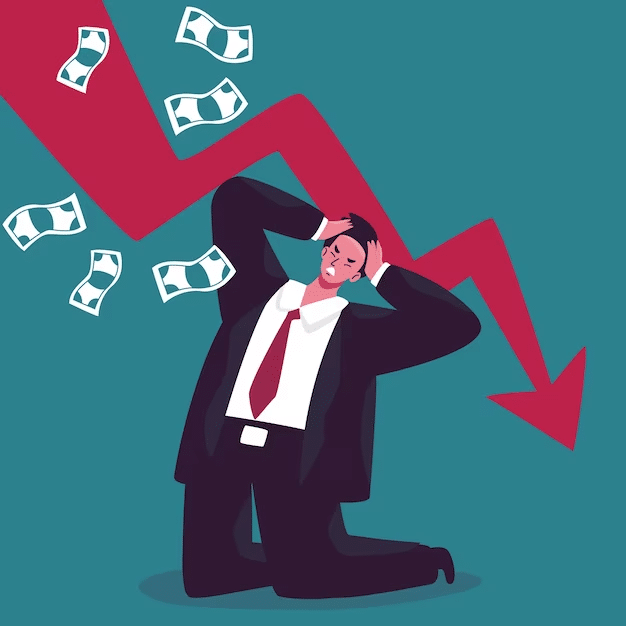 China must deal with a rising level of competitiveness as the technical landscape of the world evolves, particularly in cutting-edge areas like semiconductors and artificial intelligence. Export limitations and worries about intellectual property rights affect China's access to key markets and technologies, which has an impact on the nation's economic development and geopolitical ties.
The Chinese government faces significant difficulty in striking a careful balance between encouraging innovation and upholding control over the technology industry. It is difficult to find a balance that encourages creativity while addressing privacy and surveillance issues in China, which wants to promote domestic innovation and become a technical leader on a worldwide scale. The future economic development of China and its position in the global IT ecosystem are significantly impacted by these technological difficulties.
Some of the main technological challenges for China's economy include the following:
China's efforts to move up the value chain
By investing in innovation and technology, China aimed to climb up the value chain, but this transition also brought with it difficulties, particularly in terms of employment.
The impact of innovation and technology on employment
There was a risk of job displacement as automation and technology disrupted conventional industries, putting social and economic pressure on those affected.
Government policies and economic turmoil
Some government policies and economic turmoil in China's economy include the following:
The Chinese government's response to economic challenges
China implemented a number of policies in response to its economic unrest, including those that encouraged consumption, addressed debt problems, and supported economic reforms.
Role of state-owned enterprises and financial regulations
As changes were made to the economy in order to make it more market-driven, the role of state-owned businesses and financial rules came under close examination.
Recent economic reforms and their effects
Recent economic changes have had conflicting consequences, and obstacles are still in the distance.
Global economic impact
The intricate combination of causes that led to China's economic unrest has had a significant effect on the world economy. Any deterioration in China's economic stability has an impact on the entire world economy because of its central role in it. Global trade relations, stock markets, commodity prices, supply networks, and currency values have all been impacted.
In addition to creating uncertainty in the world's financial markets, China's economic instability has also changed the geopolitical dynamics of the world, particularly in relation to trade disputes and discussions.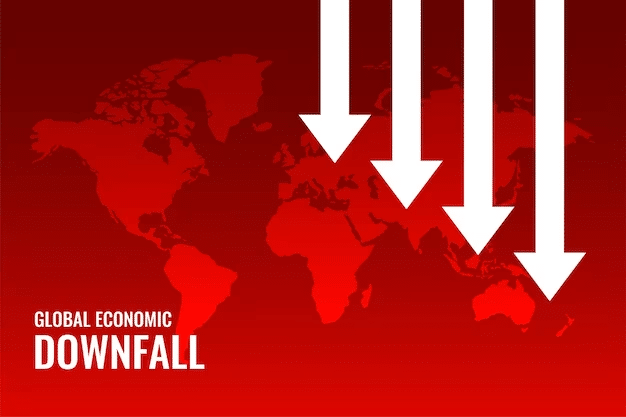 China's economic turmoil and the global economy
China's economic unrest did not happen in a vacuum. Its part in international supply chains had a big impact on the world economy.
The role of China in global supply chains
China's economic problems disrupted global supply networks as the "world's factory," affecting businesses and nations all over the world.
Due to China's importance, the globe has been forced to closely observe and adjust to the changing circumstances as a result of its economic difficulties, highlighting how linked today's global economies are. The effects of China's economic instability serve as a warning that the state of any one country's economy can have far-reaching effects, highlighting the necessity of international collaboration and readiness in a world that is becoming more interdependent.
The rapid rise of China's economy
China's tremendous economic rise also meant that a recession might have a significant impact.
A historical perspective on China's economic transformation
The role of globalization and export-led growth
The globalization and export-led growth that were essential to China's rise but ultimately contributed to its unrest are factors that are highlighted in the historical viewpoint of the country's economic transition.
Massive infrastructure development and urbanization
Urbanization and massive infrastructure building were necessary for China to modernize, but they also brought about significant debt and environmental problems.
Conclusion
In conclusion, the confluence of numerous variables led to China's economic upheaval, which was, in many ways, inevitable. Although the country's quick development was evidence of its fortitude and desire, it soon became apparent that problems were combining and making it harder to continue on the same growth trajectory. The response and changes of the Chinese government will be crucial in deciding the country's economic future and its influence on the global economy. Even the most astounding economic success stories are not immune to the forces of change and challenge, as China's economic crisis serves as a reminder.