Banning flavored tobacco in the Golden State is a landmark decision aimed at public health, as this legislative move is a pivotal step to addressing an alarming rise in youth smoking rates. To protect vulnerable populations from health risks linked with tobacco-related products, learn more about the flavored tobacco ban in California.
Implementing a groundbreaking flavored tobacco ban signals a particular shift in the state's approach to control the widespread use of tobacco products. The ban covers a wide range of flavored tobacco products, including menthol cigarettes and several vaping liquids.
We can witness growing concerns over the alarming rates of tobacco-related illness and the rising popularity of flavored products among youth. By prohibiting the sale of particular alluring flavored tobacco items, California worked on both challenges, reducing overall tobacco consumption and preventing the enticement of these products among youth to create a healthier tobacco-free future.
The flavored tobacco ban in California represents a multifaceted approach to dealing with the complex issue of tobacco use. After recognizing all the adverse effects associated with flavored tobacco's unusual impact on busted communities, policymakers took a decisive stance for public well-being. 
In this article, we will delve into the intricacies of the flavored tobacco ban in California, exploring its legislative background, timeline for application, and ultimately the potential impact on public health.
When does the flavored tobacco ban start?  
As the state took the bold step of the flavored tobacco ban, it set a precedent for the powers to take similar measures. It sparked a vital conversation about the role of flavored tobacco in public health. This ban inspires joint efforts to reduce the pervasive impact of tobacco use.
Legislative background 
The flavored tobacco ban is not any strange event or something new; it is something about collective efforts to deal with the rising ratio of tobacco-related health issues. California's voters passed Senate Bill 793, Flavor Tobacco Ban, on November 8, 2022; however, the state employed significant legislative steps to implement such a ban.
The Golden State legislature passed Assembly Bill 1639 prohibiting flavored tobacco product sales. It extends to the menthol cigarette and flavored vape ban, which will work as a proactive measure to address rising issues regarding the health implications of those products among youth.
The legislation portrays a broader national speech on the restriction of access to flavored tobacco, which could have devastating effects on new users, especially adolescents. It represents a legislative process involving sessions with numerous stakeholders, including health experts, advocacy groups, and industry members.
Application Timeline 
Such sensitive bans involve a legislative process; the specific timeline may vary. State authorities establish effective dates for bans to allow businesses and consumers to adjust to the new regulations.
Senate Bill 793 became effective on January 1, 2023, and violating the flavored tobacco law resulted in a $250 fine per violation. The retailer undergoes local regulations within their jurisdictions, which could be more strict than the state law.
The law's employment reflects the state's desire to address the increasing concerns surrounding flavored tobacco. While recognizing the importance of a smooth transition, the state gave a grace period to businesses to get easy with the new regulations.
Impact on public health 
The long-term impact will depend on various factors, including enforcement, public awareness, and other efforts to address tobacco use extensively. Monitor and evaluate the outcomes of the ban to understand its potency and inform future public health initiatives.
Reduction in youth initiation
Addressing health variations
Reduction in youth initiation 
The central purpose of the flavored tobacco ban is to curb youth initiation into smoking habits. The use of vape and flavored tobacco products is a growing concern among adolescents.
Statistics revealed an effective trend where a significant percentage of new smokers initiate the trend with flavored products. By purging such tempting options, the ban aims to break the series of addiction before it starts.
The expectancy of the flavored tobacco ban in California positively impacts public health by addressing various critical concerns related to the consumption of such products. The fundamental objective of the ban is to control the rising rates of tobacco-related illnesses, including breathing and cardiovascular diseases.
Limiting access to alluring flavored products that appeal to young demographics can significantly impact. Sanctions on the sale of flavored tobacco, especially among youth and adolescents, the state aims to discourage the initiation of tobacco use. These measures will ultimately reduce the spread of smoking-related health issues.
The California vape ban contributed to the decline in the use of electronic cigarettes and vaping products. Notably, the flavored vape ban mitigates the use of appealing flavors, which links to an increase in vaping among teenagers.
Addressing health variations 
Flavored tobacco bans in California have been implemented in various jurisdictions. Such measures may decrease smoking rates and contribute to public health improvements while preventing nicotine addiction and linked health risks.
One of the primary aspects is the application of the ban and its potential impact on numerous concerns. Studies have portrayed that flavored tobacco products have an unequal effect on confounded communities.
This particular ban is not a mere restriction; it is a targeted effort that reduces health variations and ensures impartial protections for all the residents of California.
What products do they include in the flavored tobacco ban in California? 
The ban extends a wide net, comprising numerous types of flavored tobacco products, Menthol cigarettes, and vape products, which have gained popularity among youth. The decision to include specific products is rooted in extensive research, including health risks associated with their consumption.
Cigarettes
Vaping liquids
Smokeless tobacco
Hookah tobacco
Little cigars and cigarillos
Rationale behind inclusion
Cigarettes 
The flavored tobacco ban in California comprises an extensive range of products, such as flavored cigarettes. The prohibition expands beyond traditional tobacco flavors, including popular variants, including menthol.
By addressing flavored cigarettes, the legislation aims to remove the appeal of these products, especially among younger smokers, to find flavored options that are most attractive.
Vaping liquids 
The flavored tobacco ban encompasses vaping liquids that come with surplus flavors, extending from fruity concoctions to dessert-inspired options. It is the crucial aspect of the legislation that gives rise to youth vaping.
By restricting the availability of flavored vaping liquids, the state wants to control the growing trend of e-cigarette use among youth and adults, which was the reason that raised significant public health concerns.
Smokeless tobacco 
Flavored tobacco ban includes smokeless tobacco products, like chewing tobacco and snuff. Such products usually come in various flavors to make them appealing to users. The extensive nature of the ban highlights the state's commitment to reduce the overall tobacco consumption. It also prevents the initiation of tobacco usage in various forms.
Hookah tobacco 
Including the flavored hookah tobacco, the ban covers all the products. Flavored hookah tobacco comes in diverse and appealing options. It has become a concern due to its association with social settings.
The prohibition discourages the use of flavored hookah tobacco; it aligns with the massive goals of fostering a tobacco-free culture.
Little cigars and cigarillos 
The ban applies to little cigars and cigarillos, which appear as cigarettes. These small cigars are available in various flavors, which target the regulation to prevent their appeal to younger consumers who might perceive them as less harmful than cigarettes.
Rationale behind inclusion 
The rationale behind the extensive inclusion of numerous tobacco products as the flavored tobacco ban in California is a strategic effort to address diverse ways. Flavored tobacco appeals to different segments of the population, especially youth.
By encompassing flavored cigarettes and all the vaping liquids, the legislation recognizes the evolving landscape of tobacco consumption. All these flavors in tobacco consumption and flavors in these products have been identified as significant factors that contribute to their popularity among adolescents.
Including diverse tobacco forms aims to create an integrated and practical approach that prevents the industry from shifting the focus to alternative products. The extensive ban reflects a commitment to safeguarding public health by leaving no way to promote and consume flavored tobacco.
It aligns with the overall goal of reducing tobacco-related illness and preventing the initiation of tobacco use, especially among the youth. Knowledge of the rationale behind the inclusion of specific products is crucial.
For instance, menthol cigarettes remained a concern due to their cooling effect, making the smoke smoother and more tempting for beginners. Moreover, flavored vape products also come in appealing varieties, including fruit, candy, or dessert flavors, contributing to their demand among young demographics.
Where to buy menthol cigarettes in California? 
After the flavored tobacco ban in California, there is a significant policy change as concerns arise regarding enforcement and potential loopholes. Usually, people seek where to buy menthol cigarettes in the Golden State, as online sales and out-of-state purchases pose challenges to enforcement.
Authorities effectively monitor and personalize non-compliant retailers; however, the landscape of tobacco sales is evolving.
Traditional retailers
Menthol cigarettes, like other tobacco products, were previously available at traditional retailers, including gas stations, convenience stores, and supermarkets in California. After the ban, there are certain restrictions that one should follow, and the sale is prohibited.
Tobacco shops and online retailers 
Specialty tobacco shops also carry tobacco-related products, where one can purchase all kinds of menthol cigarettes. At the same time, online retailers remained a source for buying tobacco products.
After applying state laws, online retailers may implement an age confirmation process to comply with regulations and statutes. Awareness of the legal implications and specific policies for online retailers and the state is crucial.
Government efforts to curb sales 
The Golden State government is working collaboratively with law enforcement agencies to address the challenges and effects of online sales after potential ban evasion. The joint efforts involve:
Strict monitoring of online platforms.
Penalties for violators.
Seeking cooperation with neighboring states to curb cross-border sales.
San Francisco vape ban
The San Francisco vape ban acquired significant attention, as it was the fundamental move to address the increasing concerns surrounding e-cigarette use, especially among youth. San Francisco became the one city in the United States to execute a thorough ban on selling all types of extensive.
One needs approval from the U.S. Food and Drug Administration (FDA) to sell such products. The decision of the California vape ban was impelled due to enhanced flow in vaping-related illnesses and the growing epidemic of youth vaping.
Provision of the ban
Legal challenges
Revoke efforts
Ongoing developments
Lessons one may learn from the San Francisco ban
Provision of the ban 
The vape flavor ban prohibited selling, distributing, and producing all vape-related products within the city limits. The ban employs traditional tobacco retailers and online sales delivered in San Francisco addresses.
The flavored vape ban encompasses many products, including popular e-cigarette brands and relevant systems. Retailers usually face fines and potential legal values for violating the rules and ordinances.
Legal challenges 
The California vape ban faced legal challenges from industry stakeholders and public health advocates. Critics argued that the vaping ban could drive former smokers back to traditional cigarettes. Such measures sometimes potentially undermine public health goals.
However, advocates emphasize the urgent need to address the enumerating rates of youth vaping and the lack of conclusive evidence on the long–term health effects of e-cigarettes.
Revoke efforts 
Initially, there were efforts to reverse the ban through ballot initiatives, including Proposition C. The industry desired to allow the sale of e-cigarettes with specific restrictions, enhancing age confirmation measures.
Voters then rejected Proposition C, reaffirming the state's commitment to strict regulations on vaping products.
Ongoing developments
San Francisco vape ban remained in effect strictly. Stay updated regarding the dynamic nature of the legislation and relevant developments. Jurisdictions have monitored the San Francisco vape ban and specific regulations to monitor measures and challenges that come with e-cigarette use among youth.
Lessons one may learn from the San Francisco ban
A statewide flavored vape ban is a crucial initiative as local jurisdictions have taken independent measures to combat the use of flavored tobacco. It portrays some additional tone to the comprehensive legislation. Understanding local regulations provides valuable insights into challenges and eventually achieving the implementation.
San Francisco's proactive approach toward the flavored tobacco ban offers valuable insights for other regions adopting similar measures. San Francisco's vape ban experience highlights the success and challenges of implementing a thorough ban. It provides a blueprint for other municipalities to implement the strategies effectively.
Challenges and controversies: Flavored tobacco ban in California
The flavored tobacco ban in California is a dynamic and evolving policy that has faced various challenges and problems.
Opposition from the tobacco industry
Consumer access and black market concerns
Impact on small businesses
Debate on health impact and smoker's rights
Shifting consumer preferences
Public response and controversies
Opposition from the tobacco industry 
The tobacco industry has not remained silent for such extensive changes. Henceforth, the most significant challenge during the flavored tobacco ban in California was the tobacco industry's vigorous opposition.
Tobacco companies and retailers raised concerns about the ban's economic impact, which may lead to job losses and negatively impact businesses. Legal challenges were scaled against the ban; some consider it a breach of personal liberties and could threaten businesses related to flavored tobacco products.
The ban had various legal challenges, as extensive lobbying efforts had been scaled to contest the legislation. Navigating the legal and industry hurdles requires a staunch commitment to public health and a thorough knowledge of the opposition's arguments.
Consumer access and black market concerns 
One other fundamental problem emerged due to the black market creation for flavored tobacco products. Critics of the ban portrayed concerns that drive consumers to obtain the products through illicit means, which may undermine the public health benefits.
The challenge of monitoring and preserving the emergence of an underground market for flavored tobacco could be a grave point of contention.
Impact on small businesses 
The flavored tobacco ban in California has raised concerns about its impact on small businesses, especially related to the sale. Retailers argued that prohibition and sanctions on the company may lead to financial hardships and closure. It is excessively affecting smaller enterprises that rely entirely on the sale of tobacco products.
Debate on health impact and smoker's rights 
The ban also sparked debates around personal rights and personal freedoms. Some critics argue that adults should have the freedom to make their own choices, including using flavored tobacco products.
The controversies raised questions about balancing public health goals and personal liberties, which portray the complexities of regulating individual behaviors.
Shifting consumer preferences 
The most prominent challenge of the ban is for consumers to shift to alternative products or behaviors accompanying their health risks. There were potential concerns that individuals may switch to non-flavored tobacco products or adopt other nicotine delivery methods. It may offset the intended public health benefits of the ban.
Public response and controversies 
Public opinion is an imperative factor to be successful in public health initiatives. It is essential to balance people's rights with an extensive goal of public health. Addressing concerns of adult smokers are necessary who feel their choices are restricted. Effectively communicate the rationale behind the ban and its potential benefits, which can curb the controversies and get public support.
Perks of flavored tobacco ban California 
The flavored tobacco ban in California comes with various notable perks that align with broader public health goals. It addresses the specific concerns associated with the use of flavored tobacco products.
Youth smoking prevention
Reduction in smoking-related illnesses
Public health equity
Public awareness and education
Prevention of nicotine addiction
Potential impact of smoking termination
Youth smoking prevention 
The fundamental benefit of the flavored tobacco ban is its potential to control the initiation of smoking among youth. Flavored tobacco products are very appealing to youth and could be a significant driver of youth smoking rates.
By restricting access to these alluring products, the ban may help to protect a weak demographic from the harmful effects of tobacco and its addiction.
Reduction in smoking-related illnesses 
The ban has contributed to reducing smoking-related illnesses, including preventable diseases such as respiratory and cardiovascular conditions. By limiting the availability of flavored tobacco, one may decrease overall tobacco consumption and potentially lower smoking-related health issues.
Public health equity 
The flavored tobacco ban addresses public health issues by recognizing tobacco-related illnesses in particular communities. Studies have shown that specific demographics use flavored tobacco products, and the ban reduces health inequities by curbing tobacco use.
Public awareness and education 
The ban contributed to increasing public health awareness about the risks of flavored tobacco consumption. The academic campaigns will work as a catalyst for an informed society about the dangers of these products. Awareness initiatives empower people to make informed choices about their well-being.
Prevention of nicotine addiction 
Flavored tobacco products are top-rated among youth, which can cause a higher risk of nicotine addiction. Prohibiting such enticing flavors aims to prevent the establishment of nicotine usage, particularly in adolescents. Long-term implications may reduce overall prevalence and have associated health consequences.
Potential impact of smoking termination 
Primarily, the ban focuses on preventing the initiation of tobacco use and the other potential benefits of encouraging smoking termination. People who are enticed by flavored tobacco products may quit smoking, contributing to improved public health outcomes.
Future of flavored tobacco ban 
The future of the flavored tobacco ban in California is dynamic and subject to change depending on societal, scientific, and governing developments. As public health priorities shift and new challenges emerge, policymakers should be adaptable and responsive to safeguard the well-being of people.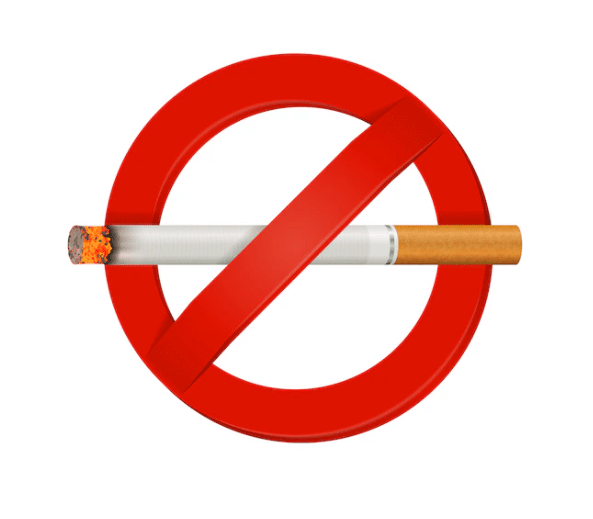 Potential for expansion to other states 
California took the lead in implementing an extensive flavored tobacco ban; other states may likely follow the model. There is a possibility that various forms will follow this nationwide regulation as the country is closely watching the outcomes.
They are considering the adoption of similar measures to protect their masses from the harms of using flavored tobacco.
Continuous monitoring and adjustments
The success of the flavored tobacco ban is linked to continuous monitoring and adapting to evolving challenges. The landscape of tobacco use is dynamic, encompassing new products and marketing strategies emerging constantly.
The California government is committed to staying ahead of the changes, paramount to long–term success.
Research and innovation in harm reduction 
Banning flavored tobacco is critical to exploring additional avenues and reducing harm—research and innovation in tobacco harm-reduction strategies that may complement legislative efforts.
Embracing new technologies and treatment options ensures a universal approach to addressing smoking-related health issues.
Frequently Asked Questions (FAQs)
To get into the details of the flavored tobacco ban in California, we must seek the answers to the following questions.
When did California's flavored tobacco ban start?
In August 2020, the Senate passed a Bill in California prohibiting the sale of flavored tobacco products, including menthol cigarettes and vapes.
What is the primary goal of the flavored tobacco ban?
The ban aims to mitigate overall tobacco consumption to prevent youth initiation. Moreover, to address the public health concerns related to flavored tobacco products.
What did the San Francisco vape ban entail?
San Francisco vape ban prohibiting the sale of all types of e-cigarettes to address youth vaping concerts. The ban was implemented in 2019; however, to sell tobacco products, one needs to get FDA approval.
Conclusion 
The flavored tobacco ban in California is a bold and necessary step towards prioritizing public well-being over the tobacco industry's interests. The flavored tobacco ban focuses on reducing youth initiation, addressing health inequalities, and targeting specific products, which set an example for extensive tobacco regulation.
After California's vape ban, the states navigate challenges and issues, and the lessons learned will shape the future of tobacco regulation nationwide. It is an obligation and should be the state's commitment to create a healthier and smoke-free future for its residents.
Learning where the tobacco ban starts is essential as it is a critical stride towards prioritizing public health and reducing the pervasive impact of flavored tobacco products on youth. By banning alluring tobacco forms, the state may control the initiation of smoking and reduce tobacco-related illnesses.
The flavored tobacco ban in California has an extensive approach, protecting vulnerable people while sending a powerful message about the urgent need to confront the evolving landscape of tobacco consumption. However, the success of such vape bans depends on collaborative efforts between policymakers, public health agencies, and advocacy groups ahead of emerging challenges.