The election process can get complicated when the voter base is heavily divided. For instance, if no candidate wins a simple majority (50% of votes) then we look to processes like runoff elections to break the stalemate. So, what is a runoff election, and how does it work? Let's find out!
In American democracy, elections are vital. They let citizens express their choices and influence their country's future. However, elections can get a bit complicated, especially when no one wins with more than half the votes.
In the USA, a "Simple Majority" in the election is equivalent to getting 50% of the votes. While an absolute majority is when a candidate gets more than 70% of the votes. But, if no candidate is able to hit the 50% mark, that is win by a simple majority, then the elections go into a second phase of voting.
This is when runoff elections come into play. They're an important part of making sure we have a clear winner when the first election doesn't give us one. In this article, we'll answer " what is a runoff election? " We'll also explore why it matters, look at its history, and see how it affects American politics.
What is a runoff election?
Runoff elections are like a tiebreaker in the world of democracy. They ensure that the person elected truly represents what most people want. Let's break down the basics of runoff elections.
The 50% rule:
In a runoff election, one candidate needs more than half the votes to win. Imagine a big group of people voting. To win, a candidate must get more than half of all the votes. If no one gets this majority in the first round, a runoff is held.
Narrowing the choices:
Think of the first vote like a big sorting hat. If there are many candidates, a runoff narrows down the options. Only the top two candidates from the first vote get a second chance. This makes it easier for people to choose.
The second round:
In the runoff voting, it's a head-to-head competition between the top two candidates. It's like a final face-off. Voters get to decide again, but this time, they choose between just these two candidates. The one who gets more than half of the votes becomes the winner.
Why majority rule matters:
Having a majority winner is crucial. It means that most people agree with the choice. Imagine a class voting on a game. The game everyone likes the most, the one with the majority of votes, is the one everyone plays. In a democracy, it works similarly. The person with the majority of votes is the one who best represents what most people want.
Avoiding problems:
Without runoff elections, someone could win with fewer than half of the votes. This might mean that only a small group of people likes the winner's ideas. Runoffs prevent this by ensuring that the winner has the support of most voters.
Encouraging fair play:
Runoff elections make candidates work harder to appeal to a broader group of people. They can't just focus on their die-hard supporters. This often means candidates move toward more middle-ground ideas, creating a fairer, balanced political landscape.
In the colorful mosaic of American democracy, runoff elections act as important guides. They ensure fairness, giving everyone a say and making sure the winner truly represents what most people want. In a world where everyone's voice matters, runoff elections stand as guardians of democratic ideals, shaping the course of the nation based on the collective will of the people.
What is a runoff election significance?
In the dynamic landscape of American democracy, where diverse opinions converge to shape the nation's course, runoff elections assume a critical role within the electoral arena. These second-round contests come into play when no candidate secures more than half the votes in the initial round. Their significance lies in upholding the core principle of democratic governance – ensuring that the chosen leader enjoys the genuine support of a majority.
When does a runoff election occur?
These runoff elections are like a second act in a play, and they happen when no one gets more than half the votes in the first round. But why do they matter so much? Well, they are all about making sure the person who wins has the support of most people.
The power of majority rule
Think of it this way: democracy is about what most people want. The majority rule is the name of the game. This means that the person who leads us doesn't just have the support of a small group but of most people. When a leader has the majority's support, it's like a big thumbs-up to their decisions, showing they're in line with what most people want.
Avoiding tricky situations
Now, here's the tricky part. Imagine you have three candidates running for a position, and one gets 40% of the votes, another 35%, and the last 25%. You might think the first candidate is the winner, right? But hold on. They didn't convince more than half of the voters. This is what we call a "plurality," where someone has more votes than others but not a real majority.
Runoff elections stop this from happening. They make the top two candidates compete again, so we're not left with a winner just because the other votes got divided. The winner, in a runoff, has to earn their victory by getting more than half of the votes. It's all about being sure most people support the leader.
Bringing people together
Think of how candidates campaign. In the first round, they might try to win over specific groups with special promises. This can lead to extreme ideas that only some people like. But when the runoff comes along, things change.
Runoff elections push candidates to be more in the middle. They have to appeal to a wider group of voters, not just their biggest fans. To win, candidates need to persuade not just their loyal followers but also those who initially liked other candidates. This helps create a balanced and more moderate political world where leaders are better at understanding the needs of all kinds of people.
In the end, runoff elections are more than just a way of deciding who wins. They're a guardian of democratic values. They make sure elected leaders have strong support from the majority, avoiding the problems that come with winning by a little. They also push candidates to be more balanced, which is good for all of us.
In a world where people have different views and strong voices, runoff elections make sure that the loudest voice doesn't always win. They give the leader a clear mandate and show that every vote counts when we're deciding the future of our nation. This makes American democracy even more vibrant and shows that everyone's voice matters on this journey.
What is a runoff election historically?
Let's journey into the pages of American history, and you'll discover the birth of runoff elections, a fundamental part of the nation's democratic growth. These elections kick in when no candidate can secure a majority, and they carry the marks of important moments and challenges that have shaped the American government.
Louisiana's unique path
Think about the late 1800s, a time of great change in American politics. In the heart of the South, Louisiana was dealing with political turmoil and a divided group of voters. It was here that runoff elections took a significant step forward. Louisiana introduced the "Louisiana primary" system, which became famous. In this system, candidates had to win more than half the votes to secure the nomination.
This system was created as a response to a political climate where having many candidates often meant that no one won with a big majority. Runoff elections emerged as a way to lessen the influence of political machines and make sure that candidates represented not just a small group, but a larger number of people.
Runoff elections and the presidential primaries
Now, let's jump to the 2008 presidential primaries, a time when the Democratic Party was trying to figure out how to distribute its delegates fairly. Florida and Michigan became the center of the discussion because the results of their primaries caused a problem. To deal with this, the party turned to the idea of runoff elections.
This moment in history showed that even in the highest levels of American politics, runoff elections can help make sure the process is fair and that people's voices are heard.
Diverse implementation across states
Moving forward, runoff elections have found their way into various states in unique ways. From Alabama to Texas, each place has its way of using runoff elections, depending on their special needs and circumstances. Some states use runoff elections only for primary contests to make sure the nominee has the support of most people. Others, like Georgia, have runoffs for general elections if no one candidate gets more than 50% of the votes.
This diversity shows that runoff elections can adapt to the complex nature of American democracy. Each state's approach tells a story about its history, culture, and politics, showing how the pursuit of a clear decision can be different in each place.
The history of runoff elections in the United States weaves a tapestry that reflects the nation's journey toward a more inclusive and representative democracy. From Louisiana's early steps to the 2008 presidential primaries and beyond, runoff elections are proof of the country's commitment to making its democratic process better.
In the world of American democracy, where ideas are put into action, runoff elections have become a tool not just to sort out election issues but to remind us that every voice is important. As things keep changing, these elections will stay as a reminder that the path to a better nation is shaped by historical threads that connect the past, present, and future.
What is a runoff election at the state level?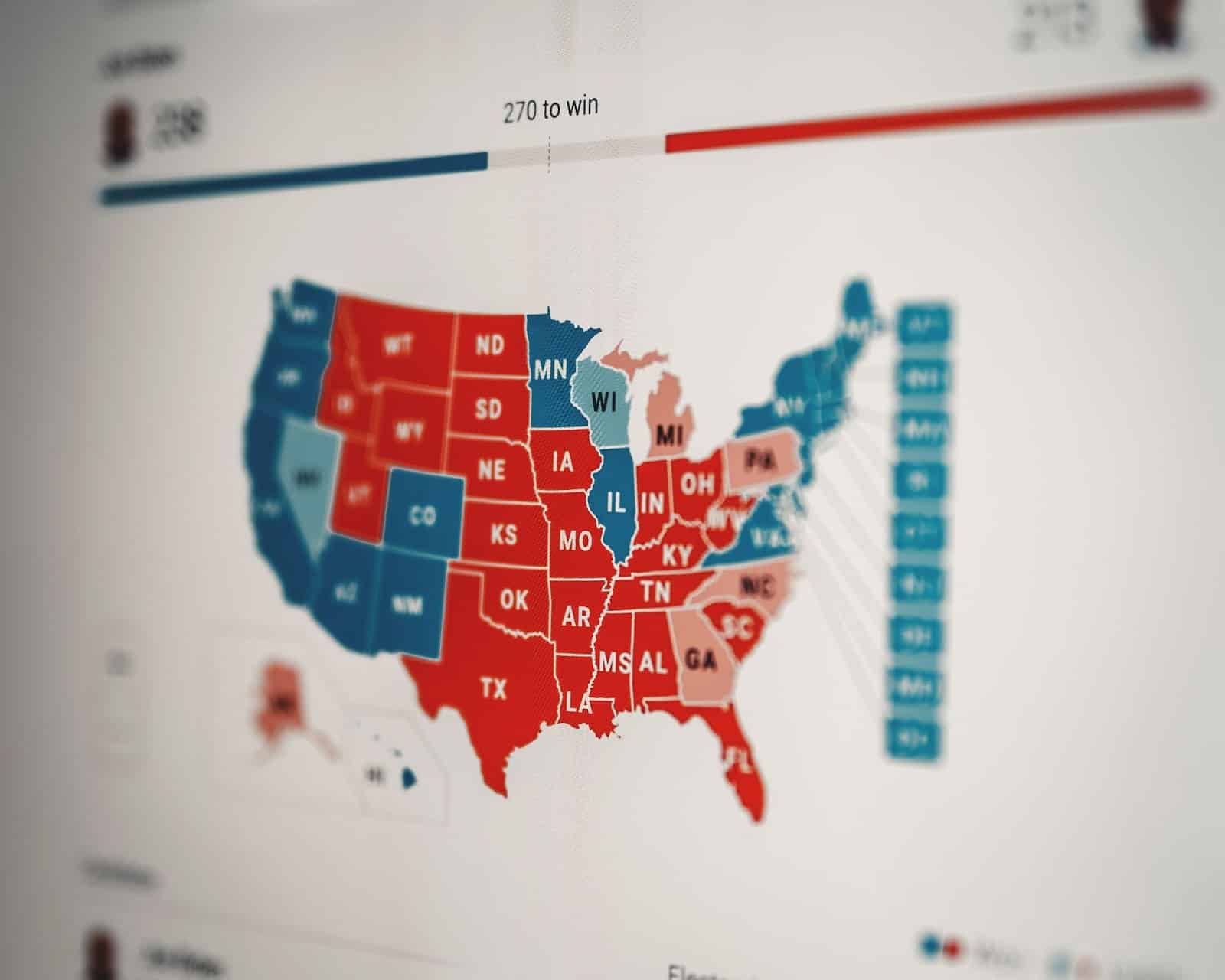 Imagine a map of the United States, a vibrant mosaic where each state contributes its unique brushstroke to the canvas of democracy. As we navigate this dynamic terrain, we'll uncover how states employ runoff elections to refine their electoral processes. From the Southern states to the heartland, runoff elections play a pivotal role in shaping the people's voice at the state level.
Southern traditions and runoffs
Now, let's travel down to the Southern states, where traditions run deep, and politics can be full of surprises. Runoff elections are quite common here, especially in primary elections. Alabama, Arkansas, Georgia, Louisiana, Mississippi, North Carolina, Oklahoma, South Carolina, and Texas have all adopted runoffs as a way to make sure that the chosen candidates represent what most people want.
Take Georgia, for example. If no candidate gets more than 50% of the votes in a general election, a runoff is triggered. This shows that Georgia wants to avoid winners with just a small lead and ensure that elected officials have a more solid mandate.
The Louisiana quirk: Open primaries
Louisiana, on the other hand, has a unique approach. They use something called an "open primary" system. Here, all candidates, no matter which party they belong to, compete in a single primary election. If no one wins more than half the votes, the top two candidates, no matter which party they are from, face off in a runoff.
This shows Louisiana's commitment to breaking away from traditional party boundaries and putting the power in the hands of the voters. It reminds us that democracy is all about the people's voice and their ability to steer the ship of governance.
The patchwork of democracy
As you journey through the nation's map, you'll see that runoff elections aren't a one-size-fits-all solution. Instead, they reflect the rich tapestry of American democracy, adapting to the needs, values, and dreams of each state. The different rules, practices, and triggers show that this system can be flexible and fit the uniqueness of each place.
From Georgia's pursuit of clear decisions to Louisiana's boundary-breaking approach, runoff elections at the state level are like a small version of the American experiment. They show how tradition and innovation can work together, creating a system that responds to the ever-changing world of politics and society.
In the big symphony of American democracy, state-level runoff elections have their role, like an instrument that adds harmony and fairness. They bring tradition and progress together, making sure voices are heard and choices are made clearly. While states follow their unique paths to greater representation, the common thread of runoff elections reminds us that even though the map looks different, we all share the same goal: a stronger, more representative democracy.
Runoff elections vs. instant runoff voting
Two contenders have emerged in the realm of electoral innovation: runoff elections and instant runoff voting, also known as ranked-choice voting. Each offers a distinct approach to achieving fair and representative outcomes to improve the democratic process.
What is a runoff election?
Let's start with runoff elections. In this system, the process begins with a general election where several candidates compete. To win, a candidate must get more than half of the votes. If no one achieves this majority in the first round, there's a second election held a few weeks later. Only the top two candidates from the first round compete in this runoff.
What is an instant runoff voting?
Now, onto instant runoff voting. This method is more streamlined. Voters rank the candidates in order of preference on a single ballot. They mark their first choice as number one, their second choice as number two, and so on. If a candidate receives more than 50% of the first-choice votes, they win, just like in a regular election. But if no one crosses this threshold, a series of instant runoffs happen without needing a separate election.
In each instant runoff voting, the candidate with the fewest votes is eliminated, and the votes they received go to the voters' second choices. This continues until a candidate gathers more than 50% of the remaining votes and is declared the winner.
The differences
| | | |
| --- | --- | --- |
| | Runoff election | Instant runoff voting |
| Timing | Runoff elections need a second election, often with a gap in between, which can be costly and time-consuming. | Instant runoff voting streamlines the process by eliminating the need for a second round. |
| Ballots | Runoff elections involve two steps, where voters cast their ballots twice. | Instant runoff voting uses a single ranked-choice ballot. |
| Elimination | In runoffs, only the top two candidates from the first round go to the second round. | In instant runoff voting, as many rounds of elimination as necessary happen, involving a more extensive redistribution of votes. |
| Candidate field | Runoff elections always result in a choice between two candidates in the second round. | Instant runoff voting can maintain more candidates, giving voters a broader range of choices. |
| Cost | Runoff elections require extra funds for the second round, which can be a burden on election officials and campaigns. | Instant runoff voting, while needing initial investment in education and ballot design, can be more cost-effective in the long run. |
| Voter turnout | Runoff elections often have lower voter turnout in the second round. | Instant runoff voting involves all voters in the same election, potentially leading to higher overall turnout. |
The choice between runoff elections and instant runoff voting depends on what a region needs and values. While runoffs are simple and maintain a traditional two-candidate contest, instant runoff voting offers efficiency, flexibility, and a chance for broader representation. Each method has its pros and cons, and the decision often boils down to what aligns best with a specific region's goals and preferences.
Critiques and controversies in runoff elections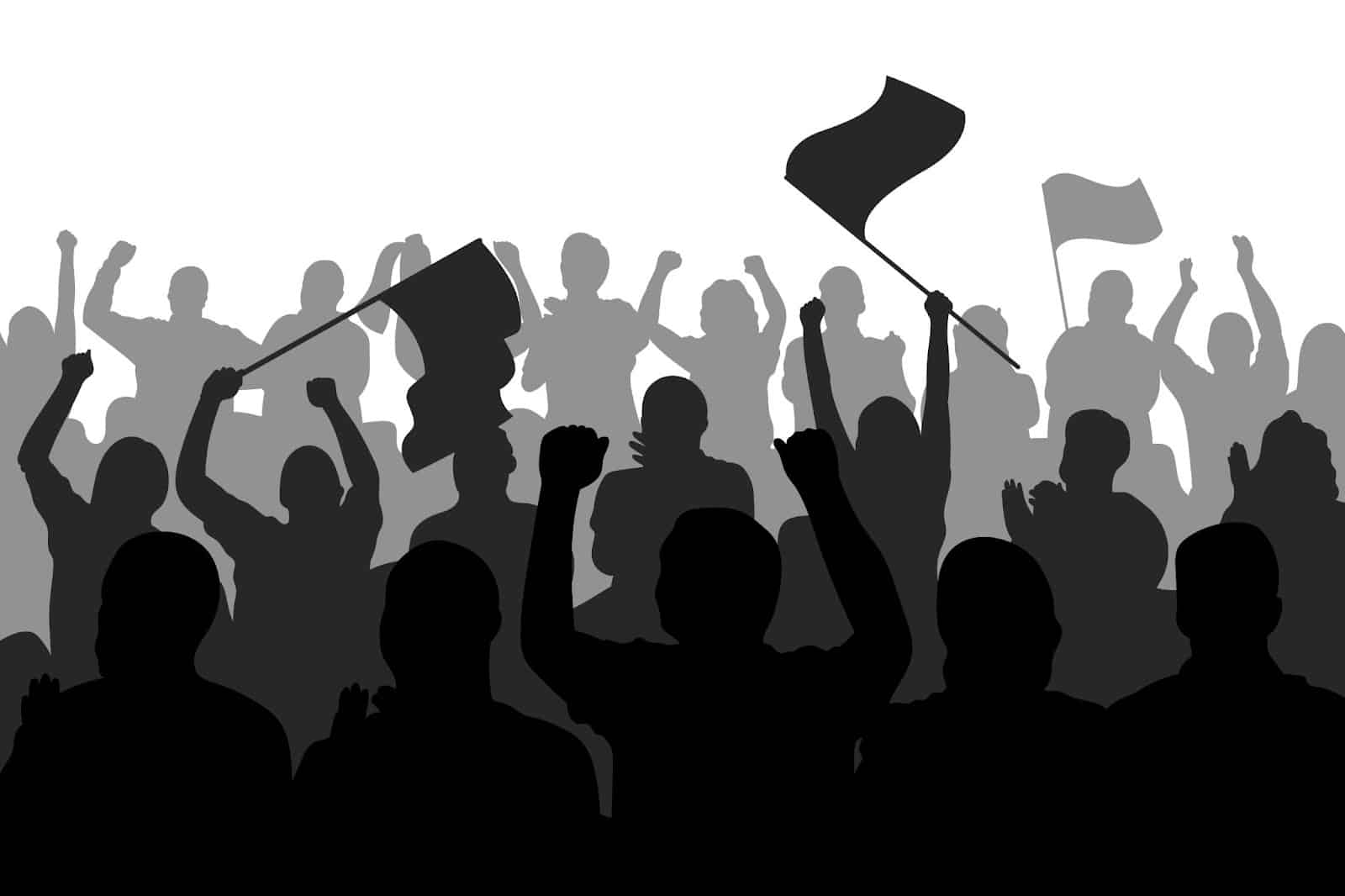 In the dynamic world of democratic processes, even the most well-intentioned mechanisms can invite critiques and controversies. Runoff elections, designed to ensure majority rule and decisive mandates, are no exception. As we navigate the landscape of electoral systems, it's crucial to explore the criticisms and controversies that often swirl around runoff elections.
Voter turnout worries – People not showing up
Imagine a regular election where everyone votes once. But then, there's a second round of voting, called a runoff. Some people worry that because this is a separate event, fewer folks will vote in the runoff. This could make the results not show what most people want.
This problem is all about making sure that as many people as possible take part in the runoff. We want their voices to be heard. To do this, we need to make voters feel like the runoff is just as important as the first round.
The cost problem
Think about organizing one big election – it takes money, time, and planning. Now, imagine doing it twice for runoff elections. Critics say that this extra cost doesn't always make sense, especially when the leading candidates aren't very different from each other. They ask if the money spent on runoffs is worth it.
This issue brings up the financial side of running elections. The extra money needed for runoff elections could be used for other important things. So, we need to balance the need for a clear election with using our resources wisely.
Strategic voting
Here's a scenario: voters change their choices not based on what they want but because they think one candidate has a better chance of winning in the runoff. This can make the election results not truly represent what people desire. Critics say that some voters might not vote honestly but strategically, which can mess up the real picture.
This issue is all about the tricky game of election strategy. We want voters to choose what they truly believe in, not just what they think will win. Finding the right balance between informed voting and preserving honest choices is the challenge here.
Dealing with the problems: Finding a balance
These issues and debates are normal in any system, and runoff elections have their share. We need to handle these problems by improving our democratic process while listening to valid concerns.
It's important to remember that behind all these systems are real people – voters and candidates. They all have their hopes and ideas. Democracy works best when it listens to what people are worried about and adapts to reflect everyone's voice.
As we think about the good and bad sides of runoff elections, we should know that no electoral system is perfect. By talking about these issues and making things better, we can make our democracy stronger and make sure people's voices count in the decisions that affect them. The debates about runoff elections, even though they can be tough, show how our democracy can adapt and improve over time.
What is a runoff election landscape internationally?
Imagine embarking on a journey around the world, exploring the diverse landscapes of democracy. As we venture beyond the borders of the United States, we encounter a spectrum of electoral practices, each unique in its approach to ensuring that the voice of the people is heard. Among these practices, runoff elections stand as a common thread that weaves through the tapestry of global governance.
The European connection
In Europe, runoff elections have found a steadfast home in countries like France and Romania. Picture the bustling streets of Paris, where the French presidential election carries a twofold process. If no candidate wins an absolute majority in the initial round, the top two contenders move on to a runoff. This "dual round" system, as it's known, reiterates the importance of majority rule, ensuring that the final victor captures a broader spectrum of support.
In Romania, runoff elections play a pivotal role in parliamentary and presidential races. Here, the electorate experiences a second round of voting when no candidate achieves more than 50% of the vote in the initial round. The runoff becomes a defining moment that decides who will take the helm of the nation, resonating with the broader European commitment to representative democracy.
The Latin American landscape
Traveling to Latin America, we find countries like Brazil and Colombia embracing runoff elections as instruments of choice. In Brazil, presidential elections employ a two-round system, requiring a second round if no candidate captures more than 50% of the vote in the initial round. This practice ensures that the president-elect enjoys the backing of a majority, reflecting the diverse will of the Brazilian people.
In Colombia, where politics and culture intertwine, runoff elections emerge as a way to navigate the intricacies of a diverse society. Here, if no candidate wins a majority in the first round of presidential voting, the top two contenders enter a runoff. This process amplifies the importance of consensus-building and encourages candidates to appeal to a broader cross-section of the population.
The African influence
Imagine the vast African continent, where nations like Madagascar and Senegal have integrated runoff elections into their democratic frameworks. In Madagascar, the president is chosen through a two-round system, similar to many European countries. If no candidate secures an outright majority in the first round, the two leading candidates advance to the runoff, where the nation's collective voice finds resonance.
In Senegal, a nation known for its vibrant culture and history, runoff elections underscore the importance of popular endorsement. Presidential elections here require a second round if no candidate captures more than 50% of the vote in the initial round. This extra round encapsulates the value of ensuring that leaders receive not just the most votes, but the majority's trust.
The role of technology in modern runoff elections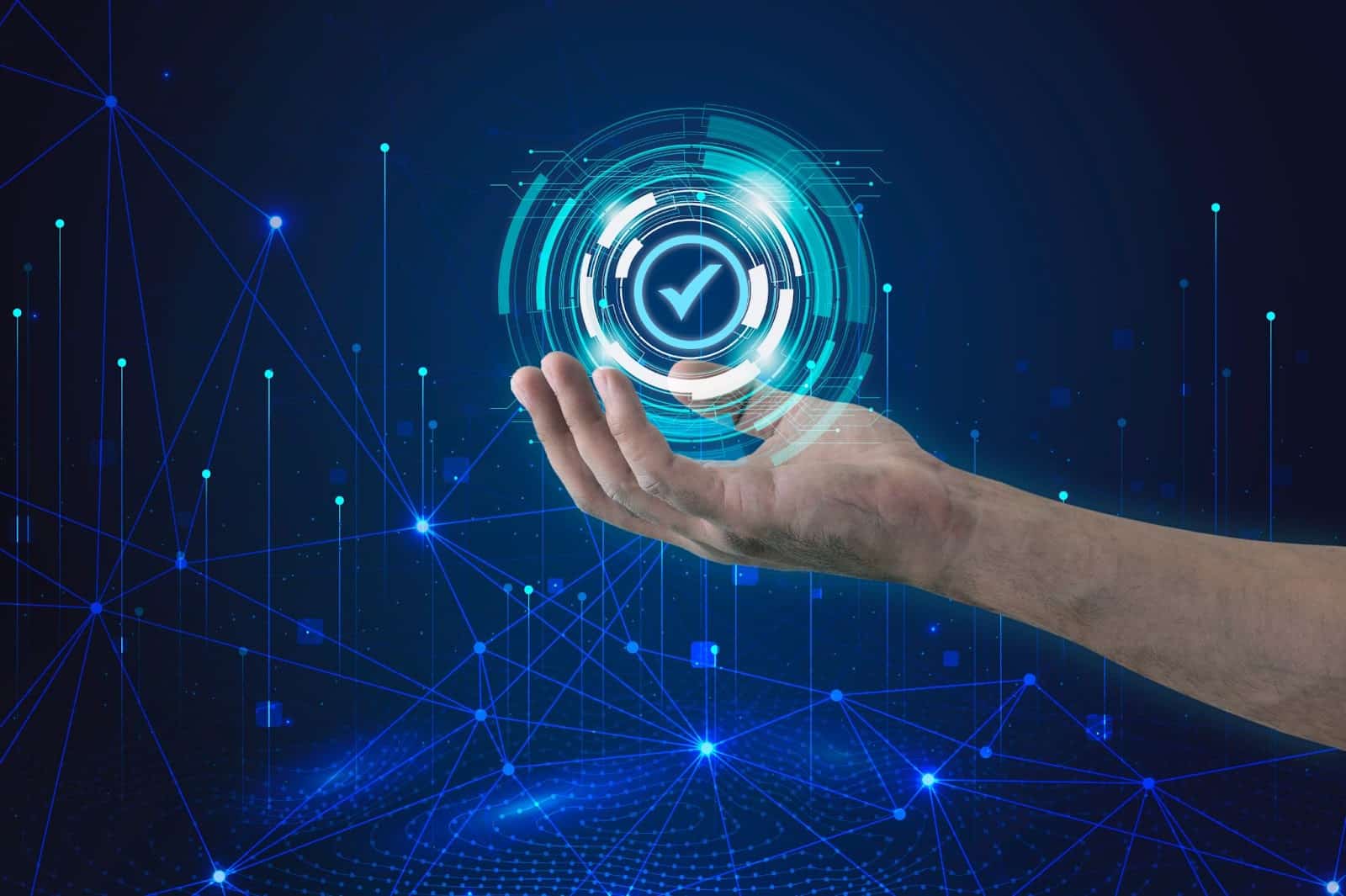 Imagine a polling station buzzing with activity. In a corner, an electronic voting machine stands ready, reflecting the convergence of technology and democracy. As the world hurtles into the digital age, the role of technology in modern runoff elections becomes a pivotal narrative, reshaping the way we engage in the democratic process and ensuring that every voice counts.
Making voting easier and right
In the middle of all this tech stuff, there's a big idea: we want voting to be easy and correct. Picture how we used to count paper votes – it was slow, and sometimes people made mistakes. Now, think of an electronic system that can quickly add up all the votes. It's much faster and doesn't mess up. This new tech way makes voting go smoothly, lowers the chance of arguments, and makes the results more trustworthy.
This isn't just about machines; it's about making sure voting is a good experience for everyone, from voters to the people who organize the elections. When we use digital systems, we're following society's desire for quick, accurate results. We're also saying we want the people's choices to matter.
Voting on the internet
Imagine someone who can't easily get to a polling place, like a grandparent who can't walk very well. That's where online voting comes in. It's a tech idea that makes voting easier for all sorts of people. You can vote from your own home, even if you can't go to a polling station.
This tech idea is about making sure everyone can vote. It doesn't matter if you have trouble moving around or live far from a polling place. By using the internet, we're saying that democracy should be open to everyone, no matter what's in the way. It's like bringing the voting booth to your house, and it tells us that each person's voice is really important.
Security and trust
When we mix technology and voting, we need to be careful about security. We want to make sure nobody can mess with the votes. So, we think about a super safe system that keeps votes protected from being changed.
This part is a good reminder that technology keeps improving. We always need to watch how things are working. It's like making sure our democracy stays safe and real, even with new technology. We're trying our best to make sure that voting on the computer is fair and reliable.
Conclusion
While exploring what is a runoff election, we found that it serves a genuine purpose. It steps in when no candidate wins more than half the votes, making sure the elected leaders truly represent what most people want.
As American politics change, people talk about runoff elections. Some want to try different ways of voting, like instant runoff voting. Others think it's important to keep using runoff elections because they have been part of our history. The most important thing is to be fair, make sure everyone's voice counts, and keep our democracy strong.
Whether we use runoff elections, ranked-choice voting, or other new methods, the main goal is to have a system where every voter's voice matters and the people we choose truly represent what Americans think.